Interview with Marisa Peer
The Perfect Weight Forever Program...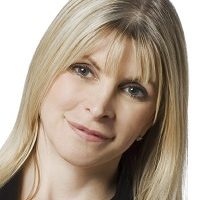 Marisa Peer is a world renowned speaker, hypnotherapy trainer and best-selling author.  She has nearly three decades of experience as a therapist and has been named Best British Therapist by Men's Health magazine and featured in Tatler's Guide to Britain's 250 Best Doctors. Marisa uses her experience of treating clients including rock stars, CEOs, elite Olympic athletes, royalty and Oscar-winning actors to inform her life-changing speeches and lectures. She has been voted best speaker at numerous conferences including The Mastermind Group London and the Women in Business Superconference and Awesomeness Fest 2015. In 2015, Marisa launched her Marisa Peer Method School, teaching her unique method for the first time to audiences in London, Canada, the US and Australia.