Midlife Weight Reset with Marlene Allen
Would you like Marlene to scan to see which package would be right for you?
1) Join our Facebook Happivize Community group (click link below and then Join Group and we'll add you).
2) After we've added you, you can then post a comment under the post about this program, and she will reply to comments with what she sees is best for you.
3) Please share with anyone that could also use her awareness!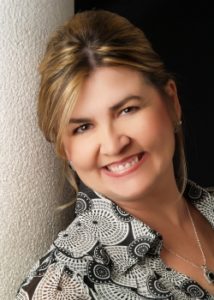 Marlene Allen is an Internationally Renowned Spiritual Healer, 'Midlife Mentor', and Cellular Rejuvenation expert.
She has identified the triggers for cellular deterioration and how they affect women in midlife going through multiple changes on the physical, mental, energetic, spiritual, professional and emotional levels.  Her Mid-Life Makeovers are in demand by reversing the biological clock 10 years or more, in 60 days or less!
She is the go-to Quantum expert, affecting desired change on multiple levels, for celebrity clients, as well as leaders in business, speakers, coaches and consultants, and for all midlife women!
Marlene's sense of deep knowing provides insight into a woman's issues. With protocols the body responds to, that which is 'not you' is let go, to restore, rejuvenate, and regenerate the body's systems.
Women find relief, and themselves, during sessions with Marlene. Midlife is a true turning point in women's lives as we have an important role, one motivated by purpose and passion. This time for ones self. Blazing the trail on a new adventure, you can avoid the mid life crisis, without getting sick, divorced, or depressed, and clear out the junk that's built up over the first 30-50 years, without carrying it into the next phase of life.
"After years of study, training and case studies to learn and to apply my gifts, and due to my curiosity, I discovered how to speed up the healing and the results. A session with me is remarkably easy, virtual, pain free, and fun!"
Marlene helps Midlife Women bring their wisdom to the world through training, quantum activation clearing programs, mentorship, workshops and retreats.
Experience a New, Enlightened approach to Menopause & Hormones to make Midlife Sexy & Vital again!