Interview with Linda Waltz
Listen to Recording of a Session with Linda
This will help give you a feel of what it's like to have a session with Linda and help you determine if you would be able to understand her on a private call (with permission of client).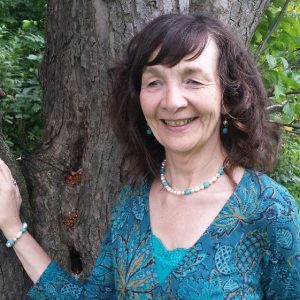 "The deeper you've been into the darkness, the more capacity you have to see the light." 
– Marianne Williamson 

I have been deep into the darkness and I have grown to know great love and light.
My life path has been a rocky hike at times through passages of darkness manifesting in one form or another.  Curiously the light of Love and the presence of God began to filter in upon the receipt of a diagnosis of progressive blindness.
As my eye sight faded, I became increasingly sensitive to what is not seen with the human eye as my intuitive channels opened and expanded.  My struggles through dark passages became brilliantly illuminated as I searched with a child's heart for meaning to the madness and suffering that was my life pattern.  Today I see through heart eyes of wonder and marvel at miracles every day!  I wish the same for you!  I am your multi-sensory intuitive healing facilitator who will help you release pain and suffering so you can remember the light and Love that you are.  

My mission to heal the world one person at a time beginning with myself led me through experience, education and expertise in the fields of counseling, therapeutic massage and bodywork, holistic health Studies and energy medicine modalities.  I am fascinated by the miraculous brain body. I am intrigued by the miracle of the inextricable intertwining of body and soul in spite of their divergent natures.     

I am a perpetual student of the Hebrew Scriptures and language, anatomy of the soul, Kabbala, and A Course in Miracles.  My top 4 favorite teachers include yeshua, Albert Einstein, Carl Jung and Wayne Dyer.   

My favorite escapes are into fantasy fiction, historical fiction and mysteries. I can also become blissfully lost in stillness.