Intuitive Counseling with Chameice Daniel
experience a unique type of energy healing in this interview with Chameice and your host Aimee Serafini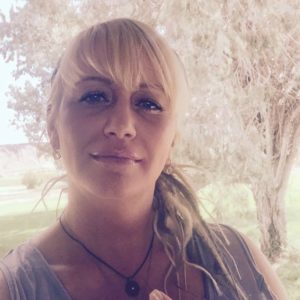 Chameice Daniel has helped thousands of people worldwide fully anchor into their infinite power to create the lives they only dreamed were possible. After personally manifesting a seven-figure company, her twin flame, and her dream of traveling the world, she now teaches others how to use the principles of her programs to consciously create the powerful lives they desire using the same process she used.
She has been named the "Queen of Abundance" by clients and has helped CEOs, CFOs, actors, writers, and people just beginning to create their dreams and manifest large income streams, publishing contracts, twin flames and soulmates, and much more!
She is a natural intuitive with an academic background in psychology. She holds honorary Doctor of Divinity and Doctor of Metaphysics Certificates. She is certified in Laughter Yoga, Angel Card readings, Archangel Life Coaching, Intuitive Counseling, Kinesiology, and Interfaith Ministries. She is a certified Peace Ambassador and Inner Priestess with years of shamanic training.
More interviews with Chameice
Next, learn how to use your own power of intention to create what you want
Ellen Watts explains how to use Cosmic Ordering to "order" from the Universe what you want to create in your life. It's quite similar to ordering from a menu – but there are important tips on how to do it. Scroll down to the Experience for Free tab (that's where all of our free interviews are, for every speaker) and listen in just like you did above.
Or want to hear more
but don't have time right now?
Yeah, listening to a bunch of an interviews in a row can be time consuming. But if you don't listen now, you might completely forget. We got you covered…just sign up below and we'll send you a link to the next interview in your email in a couple of days. Which should toggle your memory, oh yeah, I did want to learn more…