Soul Level Healing with Mia den Haan
learn how to your Soul can help you in this interview with Mia and your host Aimee Serafini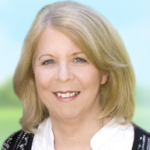 Mia has been an energy worker for more than 30 years, initially offering hands on healing. After a major "awakening" in 2000 Mia's healing work began evolving, whereby in 2002, she was given this special Healing method, called Your Divine Soul Essence™, through her ability to channel Spirit. This method is currently still the main modality in her healing practice…(click About tab above to read more)
That's the last of our Intro to Energy Healing Series, what did you think?
We hope that this introductory series opened up possibilities for you. We'd love to know what you think by leaving a review on the review tab above, for this or any other interview.
What now? We recommend one of the following:
We also have new live events all the time...
If you haven't signed up with us already, sign up below for our Happiness Club…we'll make sure to let you know when live events are held. Often our speakers work take live callers and work with them individually and they always have a group clearing for everyone. We also have special sales during the first week after a live event, so it's good to be alerted immediately.