Join us for the Live Q&A with Meir
Phone – gives you phone number and pin code (you can raise your hand *2)
Web Call – like the phone but connects over the internet. Opens new window. Click Raise Hand to be a live caller.
Broadcast – streaming (cannot raise hand, enter written questions in form)
Meir Schneider on Natural Vision Improvement
Original Interview - Listen to this one First
Meir Schneider on Natural Vision Improvement
Jan 2022
Q&A with Meir Schneider - Feb
Would you like to ask Meir to recommend which package would be right for you?
1) Join our Facebook Happivize Community group (click link below and then Join Group – if you answer the one question you will automatically be added).
2) You can then leave a comment under the "ASK" post about this program, and Meir will reply to comments with what he sees is best for you.
3) Please share with anyone that could also use this program!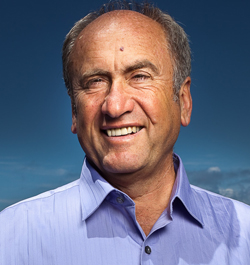 Meir Schneider was born blind to deaf parents because of congenital cataracts. After five unsuccessful surgeries on the lenses of his eyes, which left him with massive scar tissue, glaucoma, cataracts, cross-sightedness and nystagmus (involuntary rapid eye movement), his doctors pronounced his condition hopeless and he was certified permanently legally blind. He performed his reading and schoolwork in Braille. Inside, he never relinquished his dream of gaining sight.
Just months before his seventeenth birthday, Meir met a teenage boy who gave him hope that his dream of seeing could be realized. The boy taught him the Bates Method of eye exercises. Undeterred by the opposition and skepticism of family and physicians, Meir practiced these exercises with extreme diligence – up to 13 hours per day. Using the Bates Method as his foundation, he developed many more eye exercises of his own and created his own regimen of self-massage and movement.