Original Interview with Linda Braden - Freedom to Move
Would you like Linda to scan to see if she could help you?
1) Join our Facebook Happivize Community group (click link below and then Join Group and we'll add you).
2) After we've added you, you can then post a comment under the post about the topic, and she will reply to comments.

3) Please share with anyone that could also use her awareness!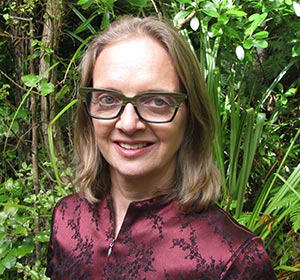 As an advocate for wellbeing in all areas of life, Linda is passionate about enhancing the balance of mind body and spirit. Our bodies have an inner knowingness that allows for profound change and infinite possibilities in our lives. Supporting people as they move towards their goals and experience success every day is a passion. Linda believes that optimum health and wellness is attainable for everyone. Tapping into source energy and her spirit team as well as her knowledge of body-mind connectivity, anatomy and physiology and the mind provides a useful skillset for wellness. Kinesiology and craniosacral therapy encourage people to reach their own highest potential and achieve enjoyment of life.
Linda holds an International Diploma in Professional Kinesiology Practice from ICPKP and is a New Zealand Registered Senior Consultant Kinesiologist with KPAB (Kinesiology Practitioners Accreditation Board).
Additionally, Linda has a Diploma in Biodynamic Craniosacral Therapy through BodyIntelligence.com and is a Registered Craniosacral Therapist with PACT (Pacific Association of Craniosacral Therapists).