Tamra Oviatt on Getting out of the Mind Matrix
SPECIAL OFFER FROM Tamra Oviatt
A Life-Shifting, Ground-Breaking Series Channeled by the Masters, Fueled by God

A 12-week video series designed to transform your life, stop the pain, struggle, lack of joy, disconnection, ill-health, lack of love, and dissatisfaction that has dominated the human experience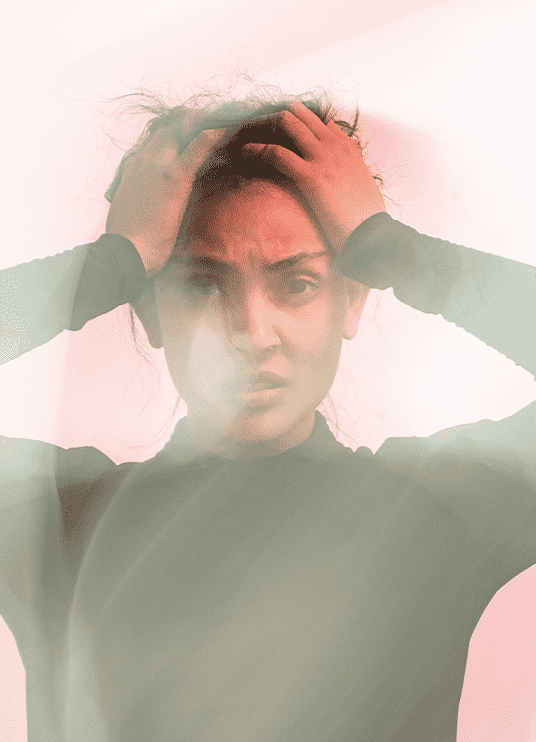 Since the dawn of time, humanity has lived under false pretenses and false belief systems. As a result, we've lived with programs that affect our thoughts, emotions, and choices.
All of them have created false realities one after another.
Humanity has been shaped by flawed and even outright wrong programming, as a result, it has created a world based on myths that we believed to be true.
Without fixing the foundation of our subconscious programming, it is impossible to achieve real harmony within ourselves and with the world.
Look around you… it looks like hell on earth. Look at the world we live in today…it's full of pain, revenge, materialism, hate, toxicity, disease, unhappiness…
Is this how it's supposed to be or is there another way?
It stops when the mind gets out of its false conditioned matrix. And Tamra Oviatt is here to help you do just that.
It is only by becoming aware of your subconscious programming and replacing it with a new one that you can change your life.
In this 12-part series, here's how your life will magically be changed...

Long ingrained mind programs will be shattered and cleared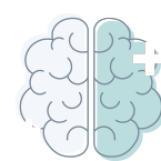 Ineffective beliefs will be removed and re-integrated under the influence of the Light and Love of God.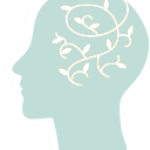 Healing from the beginning of your Earth time will occur. DNA harmonious to the True New Matrix will switch on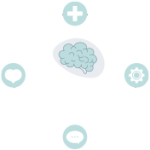 You will be moved into a New Reality.

The 12-week worth of mind-blowing Getting Out of the Mind Matrix with Love video series. Approximately 12 hours of videos.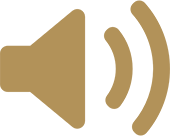 MP3 version that you can listen to any time
E-book taken from the twelve week course , you will learn very valuable techniques which can be used to disconnect you from the crazy mind matrix that most of the world finds itself trapped in.

6 Guided Meditations to release and clear out any remaining energies and traumas; can benefit both your emotional well-being and your overall health.
Private Session with Tamra
12 Week Video/Audio Course

12 Week Video/Audio Course

(content provided in both video and mp3 format)
In each week, expect to personally be touched by every activation and deactivation, be moved into higher and higher states of consciousness as you will experience in the days between sessions, and connected to the Power of God, the Power of Love, and the Power of You.

Clearing Your First Incarnation
Video
This is about clearing and healing your first incarnation and all the trauma you've picked up throughout these lifetimes.

We are in theta brain waves from being born to age 7 and we create a lot of our belief systems at that age, so we will be clearing all that out.

Lack & Limitation is an Illusion
Video
You can have everything you desire right here and right now.

Deactivate Mind Control Vibrations
Video
There is a vibration in the air, kind of like radio waves, that sends out an energy of separation, war, hate, and vice, which Tamra is going to deactivate so we can come into oneness. We are all in this together. We shouldn't be separated because of our politics or our belief systems. Activate Oneness in knowing we are all together.

Disconnect from Disease
Video
Disease is man-made. It's a collective consciousness belief system, there are hundreds of thousands of diseases we can plug into and suffer from, so we are going to totally erase any need to experience disease anymore.

Deactivate Your Beliefs About Death and Aging
Video
We will explore beliefs around aging and dying. Aging is a collective consciousness belief of what we're supposed to look like at what age and how we're supposed to act. Our perception of dying is also just a belief system here in the matrix.
We don't have to go through the dying process. When we are done with our mission we can leave. In week 6, Tamra connects with source energy so we can dis-create these belief systems within and in the collective consciousness.

We are integrating and/or releasing walk-ins. We are clearing oaths, commitments, contracts, curses, blood bonds, demons, etc. so we can live our lives free of these things. Heal from your early incarnations and move into a new reality.

Higher Self and Sacred Geometry
Video
Tamra will be running many sacred geometry activations and will be doing a guided meditation to connect you with your higher self. This will strengthen that connection so you can communicate with your higher self much easier.

Do you know how many people you are really connected with? Your oversoul has thousands of souls connected to it. Imagine your galactic oversoul. Can you imagine having access to all the gifts and talents of all these different aspects of you?

Do you know how many people you are really connected with? Your oversoul has thousands of souls connected to it. Imagine your galactic oversoul. Can you imagine having access to all the gifts and talents of all these different aspects of you?

Learn to talk and communicate with other "yous" on different timelines. Be able to activate all the gifts you have acquired in all your soul's lives. Right here, right now, right where you are.

We are going to connect with the eye of God to see how God sees the world. We will gain that free-flowing connection with God, with everything, to tune into that energy and knowledge within us.
12 Week Video/Audio Course

Includes Everything in Package A PLUS

30 min 1:1 Personal session with Tamra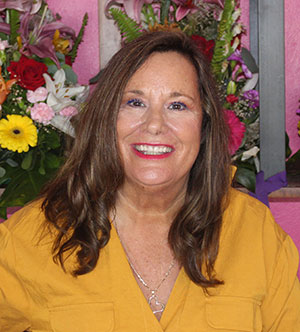 What can you expect in a 30-minute 1:1 private session with Tamra?
Tamra will connect to the Source God Energy and she will hear the Activations needed to clear whatever your specific issues are; they could be physical, emotional, relationship, fear or anxiety issues.
The Activations work to clear the root causes of your issues on all levels; this means that the energies will also work on your Belief Systems (mental constructs and past conditioning), your Timelines (your past, current, and future lives), your Genetics (your DNA or any intergenerational trauma you may have carried with you), and the Collective (the Group Consciousness and Subconsciousness you're plugged into).
During this process, Tamra will be silent as she runs the Sacred Activations energies on you. You, on the other hand, will receive the codes of the Activations, and at the same time, the belief systems and subconscious programs running in your life that don't resonate with the Activations are being released, replacing them with new beliefs and programs that are serving you.
Also, Tamra may communicate with your organs and the individual cell in your body to receive information, she may go to the Akashic Records to talk with your guides, or she may connect to higher dimensions and bring codes for you. What will happen in a 1:1 private session with Tamra will be different for each client – depending on what is required and needed for their healing.
Private Session with Tamra
12 Week Video/Audio Course

What People are Saying...
easiest way to transform suffering
This course was broken up into different sections that you could partake independently of the full course. The teaching I always take away from any of Tamra's courses is you are the creator of your own destiny, sometimes we don't know what programmes or limiting beliefs are running in our sub conscious, these beliefs can be so ingrained in us we don't recognise we have the power to change them, but we always do. These Activations are probably the easiest way to transform your suffering to joy and happiness, we really don't have to suffer in life. This was/is just a brilliant course to upgrade you to a new more happy way of experiencing life.
~ Ashley J.
easy and rapid transformation
Tamra Oviatt has the most amazing, effortless methods for helping people clear out the 3-D gunk that is holding them back. I love her style of teaching; it is short, direct, and to the point so that it is easy to understand what she is talking about. And her activation's are the best part of all. I highly recommend Tamra's books, her courses and Webinars, and her incredible Activations for anyone seeking easy and rapid Transformation for their life.
~ P. Kennedy
caring and committed to progress
Tamra has an engaging style of speaking which comes across as caring and committed to assisting in her student's ability to progress in their self development and spiritual development, and emphasising personal responsibility. The guided meditations are specific to each weekly subject, and are easy to understand. This book has the potential to be life changing.
~ Barb H.
She takes you on a journey of letting go of the energetic programmes and beliefs that hold us back and keep us from creating real change in our lives. I have been following her and participating in her work since 2012. I highly recommend her book and her Sacred Activations. Thank You!
~ Rebecca Sinkula
As a Sacred Activations Practitioner and Master Teacher, I take all the classes offered by Tamra Oviatt and I always walk out of the classes knowing more about myself as i become a better citizen of the earth. Out Of The Mind Matrix was a 12 week series and to me it was a total overhaul, tackling from the most basic aspects of how it is to be a human to the more complex aspects.
~ Maria Teresa C. Garcia
Tamra Oviatt is an amazing, powerful and gifted being and healer and, through her live programs and books, she is helping and inspiring people all around the world. Thank you Tamra.
~ Reneta Valdes
Tamra is a leader in her field and she shares her knowledge and experiences with her readers.  Opening up and learning from Tamra is a great way to expand the consciousness that you are and are becoming.
~ Dawn
Private Session with Tamra
12 Week Video/Audio Course

12 Week Video/Audio Course