Energy Management Essentials
SPECIAL OFFER FROM Chameice Daniel
Listen to Chameice explain why we all need to Manage our Energy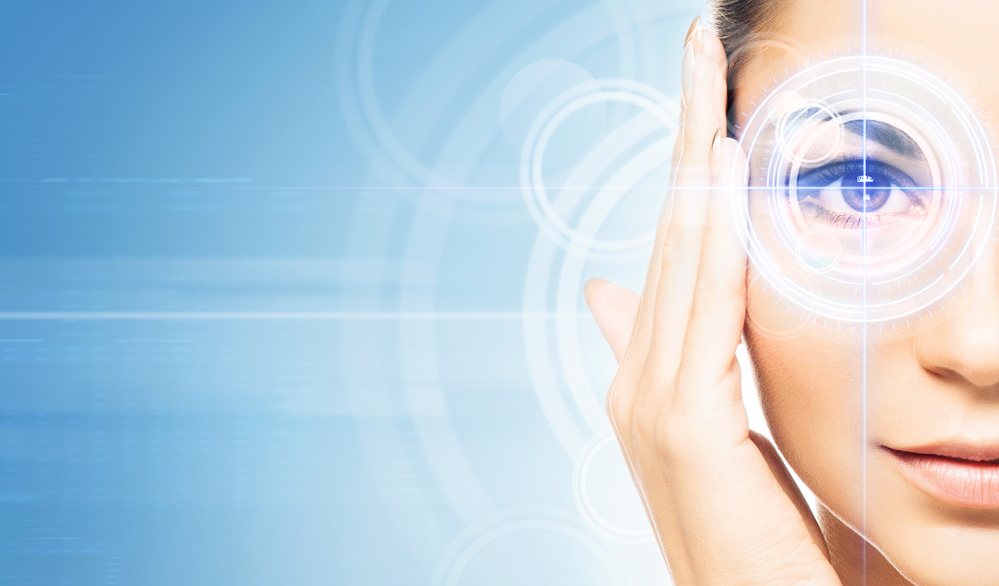 Are you ready to Manifest what you Truly Want?
We know we WANT to manfest great things in our life, but why doesn't it happen? 
Why do we feel dragged down, swimming upstream, nothing ever seems to flow?
Things that should be easy just seem hard!

In this Energy Management Essentials package, you will have access to all of the fundamental resonances to keep your energy clear, protected, and in a high vibration for optimum manifestation results.
Release Entanglements from Family
To manifest all that you desire easily, you must keep your energy clear of all energetic overlays and cords from family members, going back to our ancestors!
Energetic interference from other people causes your energy to mix with theirs so you cannot line up and create what you desire in your life.
Their fears, limitations, lack of consciousness, etc., can overlay onto your energetic field, causing you to feel the same emotions they do. It is important to release ALL energies from other people to manifest clearly and on purpose.
Maintain a High Vibration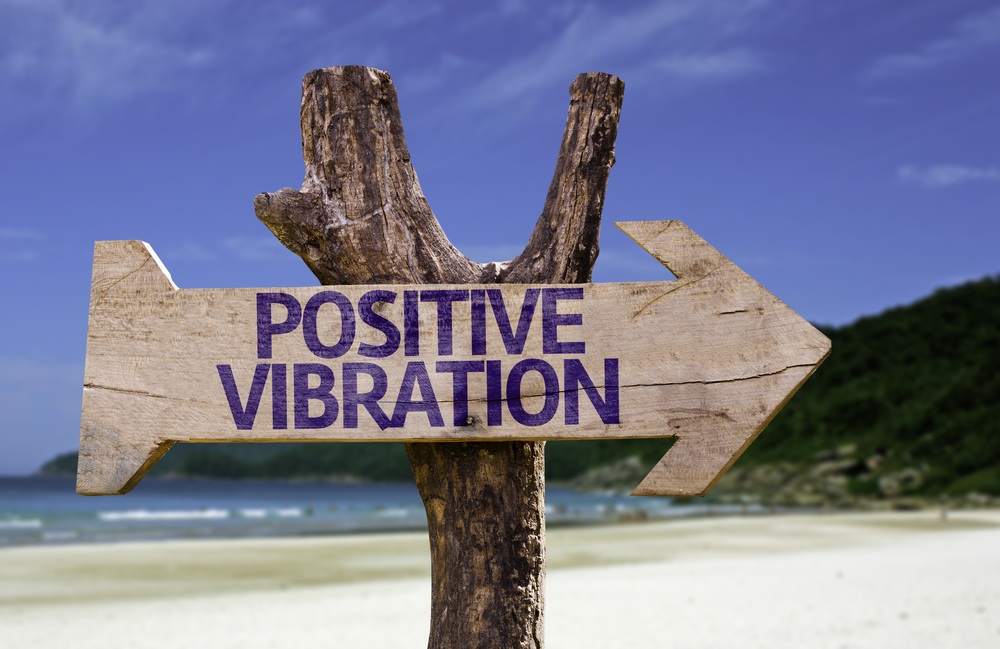 Another important step in the manifestation process is maintaining a high vibration.
A high vibration means your energy is moving at a faster rate. The faster your energy is moving, the faster your intentions reach their destination and the results are returned to you.
Maintaining a high vibration also means that you are spinning out lower vibrations (fear, limitation, lack, etc.) so your thoughts and energy are only focused on positive and desired outcomes.
Release Karma and Experience Deep Forgiveness
This package also contains MP3s to release karma, the need to save or be saved, deep forgiveness, and the most current abundance codes so you are completely clear, balanced, harmonized, and energetically updated to create your dream life everyday.
10 Frequency-Guided Meditation MP3s

Infused with Energy, Crystals, and Oils,
and Instructional MP3
As these audios are VERY powerful, please listen to the MP3s in the directions provided once registered – once a day, and then moving on to the next suggested audio until the program is completed. You can then use the daily management MP3s ongoing after that.
Find a quiet place where you won't be interrupted, where you can be fully present with yourself. Ideally you would listen to each MP3 before sleeping, so you can fully integrate the energy infused within them.
If you have an emotional response (crying, anger, fear, etc.) from an MP3, please listen to it again the next night until you no longer have an emotional response. An emotional response indicates that the MP3 is helping you release stagnant energy. It is important to allow it to rise to the surface for complete release. If you do not have an emotional response, that's okay too. You can move on to the next MP3 the next night.
You will start by listening to the Releasing MP3s in order, one per night.
Then listen to the the Clearing MP3s in order, one per night.
After you have completed the release and clear process, you can listen to the Abundance Code MP3 to download and upgrade new soul codes for infinite abundance.
After you have completed all of the above MP3s once, then begin using the short daily energy management MP3s of High Vibe and Grounding for unconditional love, soul purpose, miracles, and to help maintain a high vibration. The High Vibe MP3 is great for the morning to keep your energy clear and running optimally. And the Grounding MP3 before bed to help you ground, so you are eliminating old, stagnant energy as you sleep to rejuvenate and heal.
These two daily management MP3s can be put on silent or looped because they are energy infused, so actively listening isn't necessary.
Drinking water, salt baths, or being near water can help quicken the release process.

Be The Light
MP3 - Value $177
This MP3 clears and protects your energetic field.

High Vibe
MP3 - Value $177
This MP3 contains energy-infused background music to raise your vibration. This MP3 should be used daily to maintain high energy and vibration.

Release False Light Attachments From Within
MP3 - Value $177
This MP3 uses toning to activate and release all false light attachments from within your body and energetic field. The tones in this MP3 activate your pineal gland and resonate a clearing frequency through your body and energetic field.

Release False Light Attachments From Without
MP3 - Value $177
This MP3 creates a protective circle around your body and energetic fields. While in this circle you will be guided to amplify the flame of the heart out around your body, your loved ones, home, and anything else in your life so everything in your life is fully protected from the influence of false light attachments.

Releasing Savior Encoding
MP3 - Value $177
Release the "need to be saved" by something or someone outside of yourself, disconnect power drains and hooks, reconnect into your authentic empowered self, ground into the planet, and connect into your soul tribe and source.

Being the Tree of Life
MP3 - Value $177
Learn to run your energy "as above, so below" to create strong grounding roots to support your infinite miracle potential.

Releasing Soul Agreements
MP3 - Value $177
Releasing karma, soul contracts, ancestral blueprints, past life trauma, contracts, vows, survival programs, limitations, outdated beliefs, and judgment.

Abundance Code Energy Activation for Rapid Manifestation
MP3 - Value $177
This energy-infused MP3  contains all of the new Abundance Codes to re-pattern your energetic, mental, and emotional fields to handle higher vibrations of infinite abundance. This call was recorded on the first day of the new Abundance Code downloads coming in from Source.

Ho'oponopono
MP3 - Value $177
A forgiveness meditation using the Hawaiian forgiveness technique of "I'm sorry, please forgive me, thank you, I love you."

Grounding
MP3 - Value $177
This MP3 contains energy-infused background music to ground you deeply into Mother Gaia for deep and restorative REM sleep.
10 Frequency-Guided Meditation MP3s Infused with
Energy, Crystals, and Oils
Here's what people are saying!
$7000 After Session with Chameice
I purchased Chameice's program (the abundance code) and it is amazing! I loved the MP3s; I can feel the energy flowing through and into me, the meditations and clearings are really amazing (felt the effect after listening to it). After listening my day would become easier and things will flow smoother through the day especially in my work.
After the first one to one call with Chameice, I felt much lighter and happier and the surprise was on the next day :) I received an email from my work (pay role department) telling me that I am eligible for a distinction allowance and will receive it with this month salary, we are talking about what equals $7000!!!
Thank you so much Chameice!  I am so grateful for your help and really appreciate you and your work. I am so excited to see more improvements in my life and to be on the next journey once you release any other program. Much love to you dear.
IDEAL HOME AND TWO MONTH'S RENT
Dearest Chameice,
I am so grateful for your beautiful work. Your program has changed my life on so many levels. Your "Rise To Your Desire" meditation is very powerful. I listen to it all the time and can truly feel the vibrations of Peace, Unconditional Love and Joy marinating my energies. Most recently, your Lion's Gate meditation had a profound effect on me. I'd been feeling as though my soul and spirit were ensnared within a tangle of thorns. As you guided us through the meditation, I felt angels lovingly untangling and setting me free and all of the heaviness uncoiling and falling away. So much freedom and space was opened up, and I knew that I could move forward and create the life I truly desire.
As I do my 8X8 work, I am expanding and seeing positive results which are growing exponentially. I have actualized the ideal home for me and my son and just manifested funds for the first two month's rent! As I continue utilizing your material, my confidence and ease in realizing the life I have desired for so long continues to unfold in the most amazing ways.
Thank you so very much, Chameice for your gracious beauty and generosity in guiding me to an abundant and joyful life. My exuberance has returned, and I'm excited to experience more expansion and the unfolding of the magnificence of the possibilities which are available in life.
I am eternally grateful.
Much Love and Many Blessings to you ~ Namaste!
SEAMLESS WITHOUT DISRUPTION OF CASH FLOW
I had an incredible day today.
The person renting my condo asked if he could extend his lease for another year. Best news, as the renter is a responsible person who pays rent on time and is a business person who travels a lot. My response, woohoo! What relief on my part as this will be seamless without disruption of cash flow. I am so grateful. This happens a few days before I depart for NZ this coming Monday. So I don't have to worry about new tenant moving in while am out of the country. I feel blessed. Thank you Chameice Daniel RH for the great program. This is hardly two weeks since I started with your program on June 30th.
£2000 I HAD GIVEN UP ON
I have to tell you the best thing ever! I did what you told me and today I got a cheque in the mail for over £2000!!!! I couldn't believe it. I had given up on getting this money because it was from years ago. Love you and your program Chameice!!!
FROM BARELY PAYING BILLS TO EXTRA MONEY
I was lucky that Chameice asked me to help her test her new abundance program to make sure it worked for different people not just her. I have never felt like a lucky person but since Chameice taught me how to manifest right I am getting almost anything I want.
I struggled to just make it through the month before Chameice taught me this system. I could barely pay my bills. I was living pay check to pay check. Now I have extra money to buy things I want not just what I need. I feel like I have a new life. If only I would have known this stuff a long time ago. I can't thank you enough for this amazing new life.
PAY RAISE IN 2 WEEKS
I was skeptical about buying another abundance program because I have never had success with one in the past, but by the first two weeks I manifested a pay raise! I was delighted and will keep going to attract bigger things. Thank you!
DREAM JOB I'VE WANTED FOR YEARS
OMG. I just manifested my dream job. I have wanted this job for years and never thought I would get it, but just decided to go for it. Now it is mine with paid travel expenses! Thank you thank you thank you.
FEELS LIKE MY BIRTHDAY EVERY DAY
I keep getting money off for the things I purchase! Every time I go to buy things I need they are on sale. It feels like my birthday every day. Love this feeling.
DREAM DATE
I wanted a dream boyfriend so badly, but had almost given up. I tried The Abundance Code and bumped into him the other day. I started to go into the old programs of "He wouldn't go for me. I'm too old for him. I'm not his type." Then I stopped and remembered what you told me. So, while I finished my shopping I was imagining him asking me out and all the fun we would have. When I went to leave the store, he was there and asked for my number! He actually called last night and we went out. It was amazing. We have been talking nonstop since. You are a magic worker!
NEW EMPOWERED WOMAN
I was in a marriage I hated and didn't feel supported. I had a dead-end job with crap pay. And I felt trapped in someone else's life before this program. Once I started the program I just felt different. I didn't know how or why, but I felt better even though nothing had changed. Then I found myself saying no to people and things that didn't make me happy. I started to speak up and tell people what I wanted instead of trying to always make them happy. Now I feel like there is hope for my marriage because my husband asks if I need things and we are going out together again. I quit my job and found one I love and that pays better. I feel like a new and empowered woman! Watch out world, this girl speaks her mind now.
FINALLY GOT A PUBLISHING CONTRACT – BETTER THAN I THOUGHT POSSIBLE
When I started this program with Chameice I was shopping for publishers for my book. I was willing to try anything to land a publishing contract. During my first session with Chameice, she showed me how many abundance blocks I had. I didn't realize how negative I had become and how negatively I talked about my dreams. I had received so many rejections trying to find a publisher that I had emotionally given up! She busted me on my self-sabotage so I could start getting exactly what I want and I did! A publishing contract that was far more than I thought possible. She is a Goddess! Just do it. You will thank me.
FELL IN LOVE WITH MYSELF
When I started this program I didn't love myself even a little. I wanted to change, but didn't know how. After working with you I fell completely in love with myself. Your program helped me see that I deserved a lot more in my life and that it was possible for me to get it. I am taking care of myself, if I want something I go get it, and I don't feel guilty about any of it. I feel like a million dollars. Thank you for giving me myself back!
WON TRIP TO GREECE
I have always wanted to go to Greece and now I finally am! I just won an all-expenses paid trip to Greece in a Contest!!! Love you and I will send pictures!!!
$300 UNEXPECTEDLY DEPOSITED
I was running low on money and had several days before I got paid, so I used your tips and just had $300 unexpectedly deposited into my bank account! This is awesome!
MORE THAN ENOUGH TO PAY FOR MY CAR
My car broke down and I didn't know how I was going to pay for it. I needed my car the next day to get to work. After crying for some time, I remembered what you told me. I calmed myself down and visualized getting the money to pay for my car. Within a few hours my phone alerted me that my ex just made a child support payment early! It was more than enough to pay for my car. Thank you!
I FELT SO MUCH LIGHTNESS AND HOPE
I would really recommend listening to the replay with Chameice and investing in her package! Chameice has a very fine high frequency heart-based energy, she is truly committed to empowering people. She is able to connect us with the depth of our Soul! ❤🌹 Her personal reading is amazing, I felt so much Lightness and Hope!
NOW WRITING A BOOK
Hello beautiful ones, I would like to share my experience of my 1 to 1 session with Chameice Daniel which took place a few weeks ago. Frankly speaking, this is just for the purpose of expressing my gratitude and of course for me to acknowledge the significant shift that happened and still happening otherwise it won't be easy for me to describe what's happened and is still happening up now. As far as scanning my energetics, Chameice Daniel was 100% spot on but what stunned me further was how she was able to gently blow off the debris and wipe out the negative imprints or energetic shadows of my old patterns leaving my fields spacious! While she did it, I didn't even feel it…. Whereas I had done so much work previously over the years and I had lifted off so much gunk, it looks like most of the gunk was still floating about in my fields and in the places where it'd previously been stored the marks remained. For this reason, I had felt no difference within myself and kept myself on the clearing wheel. Chameice managed to help me get off the clearing wheel or rather the clearing conveyor belt. I felt at home right before the end of the session. That night I slept. I was so peaceful; for the first time in years I turned off my computer (I didn't have to put any MP3 on loop), I felt liberated! A few days later I was inspired to launch a Charitable Platform and I am now writing a book! My MEMORY is back! Thank You, thank you, thank you.
LIFE-CHANGING AND EMPOWERING JOURNEY
If you ever have a chance to work with Chameice Daniel you'll be in not only for a great treat but for such a life changing and empowering journey! Chameice has a very unique approach – she is not just a great healer, intuitive and coach – she is also empowering you every step of the way and teaching you necessary tools that help you know yourself so much deeper. I love Chameice's heart, her energy, wisdom, and kindness 💜💜💜
THANK YOU FOR LIGHTING UP MY PATH
WOW & Thank you. That call last night was amazing. You are a true light worker. I now know what that means to me. Someone who shines so brightly that they need no words. It is their light that shines on our defects & brings out the lessons we need to learn. It is their light that shines on us so that we are inspired to give ourselves permission to step into our full light & become a light worker. It is our choice which way we want to go. The people who instill limiting beliefs with their words are not light workers. They are simply teachers through resistance. Light workers teach through grace & a state of being. I choose to step into my light in order to fulfill my higher purpose to heal the world. I will be the star that I was created from. I release the ideas that were put upon me. I embrace all the light others have shined on me to teach me. I don't need to say anything or do anything to heal the world. I need just be bright & present. Thank you Chameice for teaching me & being an example of how I want to go about the world. Thank you for lighting up my path. Super Love you!!!
VIBRANT, ENERGETIC AND HAPPY
So grateful for my one-on-one-session yesterday!! Fantastic!! I have felt vibrant, energetic and Happy today! And I have already started taking inspired steps towards My amazing future! I have even felt passionate feelings today! And I booked a seat to go to a musical – important for me! Feels so fantastic in so many ways!! The tools and what you shared has helped me so much already!!! 🙏🏼Thank you so much Chameice!!!
NO YEAR-LONG THERAPY, THANK YOU
Just had my first phone call with Chameice, and she is INCREDIBLE! I highly recommend her to everyone. So gifted, so able to tune into things right off … and fast. Clearings, insight … it's all there in a snap (no year-long therapy, thank you!)
WORKING WITH HER HAS ENHANCED MY LIFE
Chameice identified and addressed my multi-lifetime problems, that persisted despite previous help from excellent sources. She has a wonderful combination of warmth and generosity, with extraordinary power and ability. Working with her has enhanced my life.
AN AUTHENTIC HEALER AND AMAZING INTUITIVE
Chameice addresses so many key issues, and I'm so grateful to be a part of this group call! Chameice is an authentic healer and amazing intuitive. Thank you for bringing this call and awesome packages to us!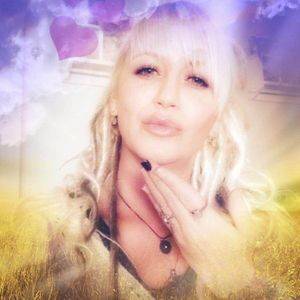 Chameice Daniel has helped thousands of people worldwide fully anchor into their infinite power to create the lives they only dreamed were possible. After personally manifesting a seven-figure company, her twin flame, and her dream of traveling the world, she now teaches others how to use the principles of her programs to consciously create the powerful lives they desire using the same process she used.
She has been named the "Queen of Abundance" by clients and has helped CEOs, CFOs, actors, writers, and people just beginning to create their dreams and manifest large income streams, publishing contracts, twin flames and soulmates, and much more!
She is a natural intuitive with an academic background in psychology. She holds honorary Doctor of Divinity and Doctor of Metaphysics Certificates. She is certified in Laughter Yoga, Angel Card readings, Archangel Life Coaching, Intuitive Counseling, Kinesiology, and Interfaith Ministries. She is a certified Peace Ambassador and Inner Priestess with years of shamanic training.
10 Frequency-Guided Meditation MP3s Infused with
Energy, Crystals, and Oils