Interview with Ellen Watts
And here's a quick video from Ellen for you about what we're going to talk about in the interview. Listen to the call above to hear more!
Cosmic Ordering - A Beautiful New You Program...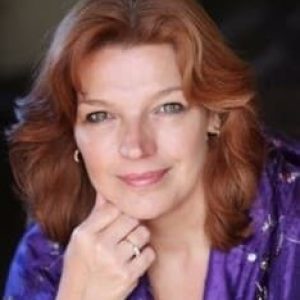 Ellen Watts is an award winning coach, speaker, and author. She is also a red hot Cosmic Orderer! From thousands of dollars, to free holidays, to amazing opportunities, contacts, contracts, relationships, incredible circumstances, and more, Ellen has a story to tell and an inspirational lesson to share. Her training and lessons are never theory or regurgitated learning; it comes all from her own research, practice, experience, and most importantly of all, real successes.
Ellen has used cosmic ordering to magically transform her health  and body—from ordering a smaller shoe size, to straightening her  own spine and vertabra. If you can think it, you can do it.
Over the last 21 years, she has personally trained & coached thousands of individuals and businesses in the UK to get more of what they want they want, more often, in a calm and confident way, with ease and without struggle or conflict. More recently, her book Cosmic Ordering Made Easier—with its simple 4 step system—and 'Get it Sorted, for Once, for All, for Good,' her online coaching challenge, has enabled her to reach and teach thousands more.
Whether it's money, a career, relationships, travel, business, health, or circumstances, Ellen's fun, engaging, personal, and inspirational real-life stories, examples, and step-by-step instructions take something that many find baffling, intangible, unstable, or just 'for other people,' and makes it practical, predictable, and accessible—for everyone!