Interview with Ellen Watts
Cosmic Ordering A Life You Love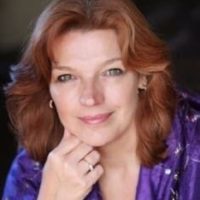 Ellen Watts is an award winning coach, speaker, and author. She is also a red hot Cosmic Orderer! From thousands of dollars, to free holidays, to amazing opportunities, contacts, contracts, relationships, incredible circumstances, and more, Ellen has a story to tell and an inspirational lesson to share. Her training and lessons are never theory or regurgitated learning; it comes all from her own research, practice, experience, and most importantly of all, real successes.
Ellen has used cosmic ordering to magically transform her health and body—from ordering a smaller shoe size, to straightening her own spine and vertabra. If you can think it, you can do it.
Over the last 21 years, she has personally trained & coached thousands of individuals and businesses in the UK to get more of what they want they want, more often, in a calm and confident way, with ease and without struggle or conflict. More recently, her book Cosmic Ordering Made Easier—with its simple 4 step system—and 'Get it Sorted, for Once, for All, for Good,' her online coaching challenge, has enabled her to reach and teach thousands more.
Now Ellen's teaching is available worldwide, allowing even more people to attract more of what they want into their lives and to reach their goals with the Universe on their side.
Whether it's money, a career, relationships, travel, business, health, or circumstances, Ellen's fun, engaging, personal, and inspirational real-life stories, examples, and step-by-step instructions take something that many find baffling, intangible, unstable, or just 'for other people,' and makes it practical, predictable, and accessible—for everyone!
And the world agrees… In 2014, she was voted Author of the Year at the Women Inspiring Women national awards for her first book 'Cosmic Ordering Made Easier – How to get more of what you want, more often,' and the following month she won the UK's prestigious 'Expert Authority Challenge' for her inspirational, action-taking work with female entrepreneurs and business owners. The following year she was voted one of the top 10 specialist coaches in the UK by the APCTC (Association of Professional Coaches, Trainers & Consultants) for her Cosmic Ordering Personal Coaching programme.
Ellen's warm, funny, down-to-earth, and inspirational style also makes her a regular & sought-after keynote speaker and radio guest—she's even hosted a show or two herself. She's regularly been featured in magazine publications such as Kindred Spirit, SPA, and Soul & Spirit, as well as featured in You Magazine, ABC, NBC, and FOX.