Interview with Sue Storm with 3 additional remedies
Corona Virus - Garden of Angels Meditation
In this guided meditation with the Angel Lady, Sue Storm, you visualize yourself in a peaceful garden with a babbling brook.
She then guides you to ask various angels for support with many of the common concerns and fears related to the Corona Virus situation.  Sue is an expert in knowing which angels to call on for specific help, so she has hand picked these particular angels.
Archangel Michael – for the "the cloak" for protection
Angel Solomon – for the specific Coronavirus resistance colors (dark red, royal purple, and lime green)
Angel Caroline and Angel Rachel – for positive thinking and inspiration with the remedy about making time go by faster for stability and joy to return.
Angel Jeremiah – for financial security and to "Invoke the Law of restoration" to return that which has been lost
Angel William – for peace of mind
A reminder that this is NOT a substitute for the recommended medical advice and preventative measures but is a complement to the other health support actions you are taking.
Send me the Download Link
The most sure way to get the link is to Add to Cart and checkout (free). Then you will get the access to it right away. But if you want to try us sending it to you via email you can by entering your name and email below. Just sometimes emails don't get delivered so if you don't see it, then do the Add to Cart.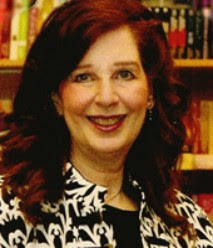 Sue Storm is a renowned international author, inspirational speaker, and prosperity consultant. She has a special connection with the angels that provides accurate "at your fingertips" information to jump start all aspects of life. Her expertise in the field of business is unparalleled. Through angelic guidance Sue is able to provide the direction to make better decisions and attain maximum success. The Angel Lady's advice has been shared on 4,000 radio and TV shows worldwide, including all major networks. As the author of the Angel First Aid series of books, Sue Storm is sending the message of the angels across the globe.
Sue Storm's first encounter with angels was at the age of eighteen months when she saw them hovering overhead during a near-death experience. From that time on she has been able to see, hear, and feel the presence of angels. In particular, Archangel Michael has been her personal guide since childhood.