Lynn Waldrop on Biohack Anti-Aging
Billionaire Biohack Series: Anti-Aging
SPECIAL OFFER FROM Lynn Waldrop
You know how billionaires have access to the best medical technology, tools, and procedures in the world and spend millions of dollars so they can feel young and healthy basically forever?
They call this "bio-hacking".
Biohacking (n) - attempts to improve the condition of your body and mind using technology, drugs, or other chemical substances.
https://dictionary.cambridge.org/us/dictionary/english/biohacking
Billionaires use biohacking for:
But for us NON-billionaires,
these biohacks have always been out of reach
We don't have the CASH or the TIME to spend on all these treatments.
We don't have a "health concierge" coordinating the purchase and implementation, visiting our home or office to administer the procedures.
In the Billionaire Biohack Series, medical intuitive Lynn Waldrop is creating energetic versions of these cutting edge treatments so that your body can absorb the frequencies of the treatments without the time and expense of the physical therapies.
LOST WEIGHT, NO PAIN IN JOINTS, NIGHT VISION, TEETH WHITER
wow and wow.
I am particularly happy I had my favorite jacket that at beginning I was not able to button and now I am able to button my jacket. I also noticed my body start to go back to its normal shape.
I have been having trouble walking up my stairs without holding to the rails while joints and muscles were in pain. I can now walk up stairs without pain and without holding to the rails to assist me up the stairs.
Night vision was better and noticed I could see better at night even while raining.
As an added bonus, at the start my teeth had become discolored and starting to yellow and had chipped front tooth. The chipped front tooth is less noticeable and I have an even whiter, brighter smile. :) thanks again.
~ Deanna B. (Beta-tester for two weeks)
FACE LIFTED, MORE DEWY, NECK AND JAW LIFTED, WRINKLES MUCH BETTER, "BEAUTIFUL"
My skin seemed to tighten and lift. I had a facial before starting to listen to the MP3s but it didn't really seem to do much. I was disappointed. But as the 2 weeks of listening progressed I noticed my face seemed to fill out some, lift and have a brighter more dewy complexion. Neck and jaw looked like it lifted also. Wrinkles much less noticeable and I had several people tell me I looked "beautiful". I think I look more youthful.
~ D.W. (Beta-tester for two weeks)
What are Energetic Frequencies?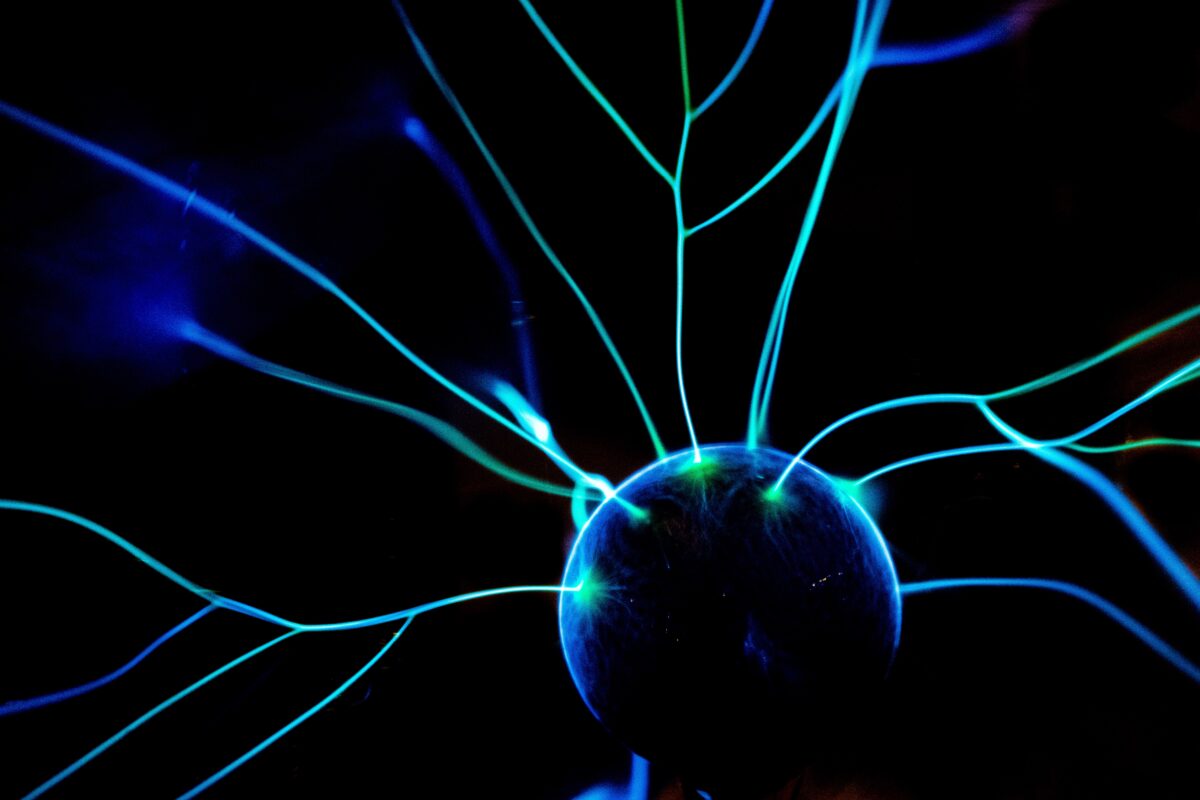 We all know on a fundamental level, everything is energy. Say for example intravenous Vitamin C – which is a very popular IV Infusion therapy. Vitamin C vibrates at a unique frequency. And while the physical form of Vitamin C can for sure be beneficial, your body also can use the energetic form.
Lynn has the special ability to tune in to the unique frequency of each biohack, channel it, and record the frequency in a mp3. Then when you play the recorded mp3, the energies are there for your body to absorb.
Why Energetic Frequencies
Are So Amazing
FINE LINES, TONE, TEXTURE, DARK SPOTS IMPROVED, CRACKS ON HEELS GONE, TOOTH PAIN GONE
I noticed a difference in the fine lines above my eyebrows. Tone and texture of my skin improved and it seems brighter. I have one dark brown age spot close to my left cheek bone. I noticed that it diminished in color. The cracks on the heels and balls of my feet have healed nicely and are no longer painful. I was producing quite a bit of thick light green mucus prior to starting this series. It has changed in color to a slight yellow and the production is minimal. I was having some tooth pain on my left lower jaw. That particular tooth is no longer painful.
~ Katie O. (Beta-tester for two weeks)
Comparing the Physical Biohacks to
the Energetic Biohacks
Red Light Full Body Panel
$4349 for full body size setup
20 minutes each side – 40 mins a day – standing with eyes closed
$200 for low dose,
$1000+ high dose PER infusion
At least 2 hours driving to the clinic, receiving treatment, driving home
3 hours just receiving it, it has to be administered very slowly
Energetic Versions of the above + 8 more
$119 one-time for all treatments for lifetime
10 minutes a day running an mp3 in the background while you do other things or while you sleep
TREATMENT: Red Light Full Body Panel
COST: $4349 for full body size setup
TIME: 20 minutes each side – 40 mins a day – standing with eyes closed
TREATMENT: Vitamin C Infusion
COST: $200 for low dose, $1000+ high dose PER infusion
TIME: At least 2 hours driving to the clinic, receiving treatment, driving home
TIME: 3 hours just receiving it, it has to be administered very slowly
TREATMENT: Energetic Versions of the above + 8 more
COST: $119
one-time for all treatments for lifetime
TIME: 10 minutes a day running an mp3 in the background while you do other things or while you sleep
BONUS: Concerned about the world turning to chaos?
Many people wonder if the world is going to go completely sideways, and we won't have access to basic services let alone these more advanced technologies. The good news is if it happens, you will have these energetic therapies in your personal library, to play for yourself and all the loved ones in your home.
If you want to be prepared for anything, these frequencies are a great tool to have to help you heal from many health issues (and see box below about a First Aid Kit).
SKIN SMOOTHER & FIRMER, LESS WRINKLES, ROSACEA IMPROVED, NO ACNE
My skin feels softer and smoother. The rosacea on my face is improved. I currently don't have any acne, which is not normal. The wrinkles around my eyes look better and they're a lot less puffy. The skin on my neck is firmer.
~ D.H. (Beta-tester for two weeks)
What do the technologies in this Anti-Aging Package help with?
*Study links are in the item descriptions below
BONUS: Emergency First Aid for Stroke or Heart Attack
Both Melatonin and Methylene Blue can be used for immediate help after heart attack and stroke. Of course your first priority will be seeking emergency medical treatment, but depending on where you are at the time, this can take hours. After researching, some of us stock physical melatonin and methylene blue in our emergency kit, and now will be adding these energetic forms so that we are supported on both levels. We recommend doing your own complete research, but there are links of some places to start for each item in the Item Descriptions below.
SIGNIFICANT INCREASE IN ENERGY LEVELS
The biggest change I felt was a significant increase in energy levels. I hate running. ( in the past). I immediately felt my body wanting to do more and increased to a Walk/ jog . I really enjoyed It and it felt great. I am a massage therapist. On days that I have a lot of clients, I don't usually exercise and am pretty wiped out. After listening to the bio hack mp3s, I found that I was able to do cardio training on those days also!
~ Cathleen Malkus (Beta-tester for two weeks)
SKIN TIGHTER, YOUNGER, LIVER SPOTS LIGHTER, MORE ENERGY
I have noticed much improvement in my skin tone and texture. The skin became tighter and looked much younger. The skin tone also looked much healthier. The "liver spots" discoloration on my hands became much lighter. My energy levels increased and I could increase exercise intensity. Also my sleeping habits became better and sleep improved.
~ Meirvav Schwartz (Beta-tester for two weeks)
Ready to dive into all the cool energetic technologies?
11 MP3s
Recorded Group Call

Red and near-infrared light are a subset of natural sunlight, which actually acts and has value as a nutrient. In addition to therapeutic frequencies mentioned below, this may be particularly beneficial for people who aren't getting enough natural sunlight exposure.
The following physical red light benefits are incorporated into the MP3 in energetic form.

Blue & Green Light Therapy
MP3
Another subset of the natural light spectrum, the blue and green wavelengths also have nutrient-like qualities.
The following physical blue and green light benefits are incorporated into the MP3 in energetic form.
Blue Light (414 nm) in physical form can:
Green Light (532 nm) in physical form can:

HELPS: Nervous system, mucus, sprains, lungs, kidneys, digestion, parasites, hormones
The 9 main colors on the visible light spectrum (the colors we can see with human eyes) also all have healing properties. In physical color therapy, this is done by shining lights with these specific colors on various parts of the body. Records indicate that color and light therapy were once practiced in ancient Egypt, Greece, China, and India.
This MP3 rotates through the following 9 colors so your body can choose what it needs at the moment in time you listen.

Methylene blue is the parent molecule for hydroxychloroquine and chloroquine, off-patent drugs commonly used to treat not only malaria but also COVID-19. Best known as a fish tank antiseptic and textile dye for blue jeans, it was actually the first synthetic drug in modern history, developed in 1876. Since then, we've discovered it has many really important medicinal benefits. (description copied from Mercola article linked above)
The following physical methylene blue benefits are incorporated into the MP3 in energetic form.
Infusions have become a very popular biohack where nutrients are set up as a "drip" with direct injection into your bloodstream. Bypassing the digestive system can often dramatically increase absorption and the quantity possible. For example, Vitamin C causes diarrhea in high doses (over 5g) orally, but cancer protocols can deliver 200g of Vit C intravenously. The following items are the energetic frequencies of the most popular IV Infusion Therapies.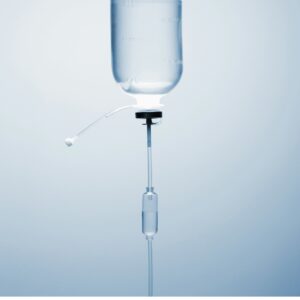 Vitamin C has a wide variety of precision effects, which can be generally classified into genomic, epigenomic, transcriptomic, proteomic, metabolomic and immunomodulatomic effects. Vitamin C is typically thought of as an anti-oxidant, which is true orally and at lower doses, but in high doses, it becomes a pro-oxidant, and that's actually what allows it to kill cancer cells and gives it its significant antiviral and antibacterial properties. (see Mercola Vit C article linked above)
The following physical Vitamin C benefits are incorporated into the MP3 in energetic form.

HELPS: anxiety, depression, heart disease, migraines, osteoporosis, migraines, blood pressure, inflammation, sleep, constipation, skin, brain fog, mental acuity
Most of us know by now the health benefits of Magnesium. Every cell in the body has Magnesium, it is a macromineral that is in humans, animals, the earth, sea and plants. It is required for most body functions and deficiency is implicated in most major diseases and symptoms of aging.
The following physical magnesium properties are incorporated into the MP3 in energetic form.

HELPS: insulin balance, thyroid, pain, immune system, heart, blood pressure, gut health, eyes, migraines, heart attack, stroke
RESEARCH: Mercola Article on Melatonin
Melatonin is one of the most important antioxidant molecules. In the human body — aside from having direct antioxidant effects — it also stimulates the synthesis of glutathione and other important antioxidants like superoxide dismutase and catalase. It is produced in the pineal gland and has recently been discovered to be created in the mitochondria.
The following physical melatonin benefits are incorporated into the MP3 in energetic form.

HELPS: skin, detox, inflammation, liver, digestion, immune system, needed for all body processes
RESEARCH: Glutathione Glow
Glutathione is your body's principal antioxidant and exists in each of your cells. It functions by keeping all the other antioxidants performing at their peak. Its primary task is to help protect your body from free radical damage, wastes, and potentially harmful substances. It is not recommended orally because digestive enzymes break down the bonds converting into simple amino acids.
Your supply of glutathione seems to decrease as you get older and lower glutathione levels appear to be correlated with poorer health.
The following physical glutathione benefits are incorporated into the MP3 in energetic form.

HELPS: Skin, anti-aging, migraines, cataracts, energy, sleep, gut, mood, DNA repair, cancer, kidneys, brain, immune (pretty much everything!)
RESEARCH: Life Extension Article on B Complex
Low B-vitamin status increases the risk for age-related disorders, particularly cardiovascular and cognitive disease. Because B vitamins are water-soluble and not stored in your body, you must get the entire complex through your diet each day.
The following physical Vitamin B complex benefits are incorporated into the MP3 in energetic form.

HELPS: liver, kidney, brain, addictions, stress, fatigue, blood vessels, DNA Damage
RESEARCH: Mercola Article on NAD
NAD+ (nicotinamide adenine dinucleotide) is one of the most important biomolecules in your body. It's involved in the conversion of food to energy, maintaining DNA integrity, and ensuring proper cell function. Together, these functions help protect against or delay aging and disease. NAD also acts as fuel for longevity proteins called sirtuins. NAD levels dramatically decline with age, contributing to aging and chronic disease states.
The following physical NAD+ benefits are incorporated into the MP3 in energetic form.

CoQ10 is produced and used in the body protecting the cellular membrane and other lipid particles on a cellular level. With age we produce less CoQ10 and expend more with daily oxidative stress. PQQ also helps produce more healthy mitochondria and recycling of damaged mitochondria, which are the energy factories in your cells.
The following physical benefits of CoQ10 and PQQ are incorporated into the MP3 in energetic form.

Recorded Group Call and Q&A
Recorded and provided as downloadable MP3
Thoughts Feelings Emotions (TFEs) Stress and Traumas can actually block receiving the changes you are looking for when it comes to just about any health issue. The mind is so powerful, it can override change your body wants to receive. Look for a survey immediately after purchase so you can share what thoughts, feelings, and emotions might be blocking you. For example:
I've tried everything, nothing works for me.
This is too "easy" no way listening to mp3s will work.
It doesn't matter if I improve, I'll still look awful.
I'm afraid to start having more energy, people will expect more of me.
Billionaire Biohack Series:
Anti-Aging
11 MP3s
Recorded group call
Includes Everything in Package A PLUS

25 mins 1:1 session with Lynn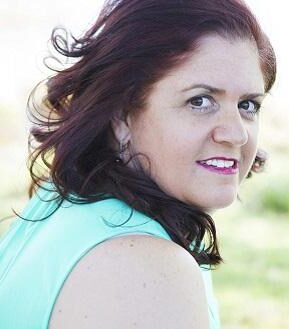 Ask Lynn to dive into your body and take a look, clearing whatever your specific issues are. When she works with people she literally dives into the many systems of the body: Nervous, Endocrine, Circulatory, Muscular & Connective Tissue, Organs, Digestive, Lymphatic, Immune, Reproductive, Respiratory, Urinary, Skeletal, and Integumentary.
For most clients, it is as if she literally shrank to whatever size she needed to be to pass through that part of the body. The body talks to her the entire time, showing her problem areas and whatever is required to do to change it, whether it be frequency baths, adding alkalinity to change pH, dissipating growths, activating organs and cells, and much more!
All of This Using the Consciousness of YOUR Body!
Some of the most common ailments she has worked on include things like: candida or yeast overgrowth; spinal adjustments; cleaning out plaque and more from arteries and veins; tuning the endocrine system to alleviate thyroid problems, change menstrual cycles or menopause issues and prostate problems; detoxing the body including heavy metals, chemicals & parasites; immune system boost and clean-out; inflammation reduction; soothing symptoms of IBS, Colitis, Crohn's, and other digestive issues; and much more!
Note: Sessions are recorded.
PLUS EVERYTHING IN PACKAGE A
11 MP3s
Recorded group call
More Results from the Beta-test
SKIN, EYESIGHT, NO HEADACHES OR CRAMPS
Skin texture/tone
It was on the third day that I noticed improvement. My face was visibly smoother, brighter and clearer.
I have some hyperpigmentation on my face which is not very noticeable because they appear on contour lines. I have not done anything about it so I knew that any improvement, or otherwise, would be the result of listening to the MP3s. It was on the third day that I noticed a slight lightening which has continued to improve every day.
I had some milia on my forehead which is not visible but I can feel the bumps. This also started to show improvement from the third day. Over the two weeks that followed, most of them have disappeared. Only two remain and they are almost imperceptible to the touch.
Telltale signs of the face going South were beginning to appear but as with the skin texture/tone, I have noticed improvement. A slight uplift.
Eyesight
I have always been near-sighted and wear prescription lenses when I am out, when driving and when watching TV if it is some distance away. I do not require prescription lenses for reading and close work.
It is hard to tell with vision because the eyes adjust and the vision becomes "normal" … not normal as in a vision test, but what is normal for me. It was only on the third day that I thought of testing with a Snellen Eye Chart. The big E used to be blurry and still was on the third day, but I noticed improvement in the days that followed and can now read the third row clearly and while I can read the fourth row, it is still not as clear.
A week after I had started, climbing down stairs seemed somewhat uncomfortable or unstable (like when adjusting to a new prescription). This discomfort was no longer there when I removed my prescription sunglasses. At about the same time, it was more comfortable watching TV (which was across the room) when I removed the prescription lenses. So obviously, the prescription is too strong!
So I am happy to say there is considerable improvement in my distance vision.
Headaches
I assume my headaches may be caused by dehydration and sugar. I don't get them often and I usually sleep them off. I don't take medications so I have not consulted doctors.
I did not have any headaches over the two weeks of trial. So the MP3s may have helped.
Muscle Pain / Nerve Pain
I sometimes get cramps in the calf of one leg when I stretch in bed. I'm not sure if this is muscle or nerve pain. I haven't experienced this while I have been listening to the MP3s. Maybe the biohack has improved this condition. I
Conclusion
Obvious improvements were noticeable after three days. The improvement definitely continued over the rest of the two weeks. I understand the extent and level of changes is an individual thing so I might see more improvement with continued use of the MP3s. The complete package would definitely be useful since I have found that the packages I have purchased from Lynn previously, to be very effective.
~ Gita Shankar (Beta-tester for two weeks)
STOPPED PROCRASTINATING, SLEEPING LONGER, CALMER, LESS REACTIVITY
I noticed my energy levels went up somewhat; I found myself doing tasks around the house that I just did not want to even acknowledge let alone tackle. I rearranged some shelves, drawers, and even cut our hedges in the backyard with the electric hedge trimmer that is very heavy to lift to name a few.
I do seem to have had longer sleeping periods, not waking up every 2 hours each night. I was trying to track my longer length of time sleeping and a few nights I was up to six hours before waking up.
I have been more calm and situations have not been getting me to REACT;. I see and hear what is going on but I do not dwell or get upset at the situation or event. I have more energy for what is more important to focus on.
~ Kathleen H. (Beta-tester for two weeks)
TISSUE REPAIRING, DEEPER SLEEP, FINGERNAILS GROWING
Bio Hack Red Light mp3
I have listened almost daily for about a week and my body really likes this mp3. I am calm and feel serotonin-like sensations. Also, I feel internal work happening; like nerve endings are being seared or sutured/burned (nerve ablation) without the pain. I had open heart surgery five years ago, so I can feel this area internally being worked on at a cellular level. It feels like tissue repair or scar repair is rapidly happening internally.
There is a really yummy feeling from this energy and the mp3 ends too quickly, so I immediately build on it with the next two mp3's below. I have been listening to all three in this order (red, blue then vitamin C) so the sensations continue throughout the set. The red mp3 seems to be the strongest, then the blue mp3, and then the vitamin C mp3.
Bio Hack Methylene Blue mp3
This feels like an extension of the red light although it's a little milder in sensations. My heartrate is relaxed, and my brainwaves are flowing with ease. I think this mp3 is even more effective played consecutively with the red & vitamin C mp3s than on its own. I also seem to have deeper sleep cycles after listening to these mp3s.
Bio Hack Vitamin C mp3
I had to cut my fingernails because they grew rather quickly this week. It will be interesting to see what other benefits I receive in the weeks to come. This mp3 also feels wonderful, played right after the red & blue mp3s.
~ Alison E. (Beta-tester for two weeks)
JOINT PAIN, PRODUCTIVITY, FLOW
There was less effort required to be productive at work. I seemed to be more in the flow.
Physically, there was a marked decline in joint pain.
~ Suzanne G. (Beta-tester for two weeks)
LESS WRINKLES, COMFORTABLE IN SKIN, MORE ENERGY
My chest and shoulders seemed to be smoother and less wrinkled. My legs are a little less ashy. I feel more comfortable in my skin than usual. I'm keeping up with commitments and daily tasks better.
~ Dale A. (Beta-tester for two weeks)
BOWEL MOVEMENTS DRAMATICALLY IMPROVED
The big difference I did experience was in my bowel movements, I apologize for the TMI but I have always had issues with going regularly, since I was a teenager. In the past two weeks the quality and consistency of my bowel movements has dramatically improved. I am now going every day, which is not always the case for me, and have been routinely going at the same time every morning, quantity is more per movement, and now I sometimes have a second movement in the afternoon.
~ Kim Q.
JOINT PAIN COMPLETELY WENT AWAY, SLEPT 8 HOURS
Eyes were bright and less irritation
Joint pain completely went away
Slept 8 hours and felt refreshed in the morning
~ Laurie B.
SKIN BRIGHTER, FULLER, SLEPT AND FELT BETTER
I did get to listen for a solid 7 days. My skin had started to look tired and drained, but with these MP3's my skin looked brighter, fuller, and more rested. I also slept and felt better. The first day I could feel it working on that dreaded arm sag.
~ Stacy S.
BILLIONAIRE BIOHACK SERIES:
ANTI-AGING
11 MP3S
Recorded GROUP CALL
PLUS EVERYTHING IN PACKAGE A
11 MP3S
Recorded GROUP CALL