Jo Fernandes on Autoimmunity
Want a scan? Click through to Facebook below, follow the directions on the post, and Jo will reply with a scan. 
SPECIAL OFFER FROM Jo Fernandes
Activate your Master Key to Achieve
Ultimate Health & Rejuvenation
Dissolve "Chronic" Pain & Cure "Incurable"!
Autoimmunity Solved! is a scientifically proven, time-tested, way to get rid of your autoimmune disease by healing your body from the inside out.
This program isn't just about getting rid of pain – it's about restoring your health, rejuvenating your immune system so you can live an empowered and limitless life!
Listen to this INCREDIBLE story of how Jo's client went from a sudden onset pain of ALL HER JOINTS, constipation and skin issues - which Doctors were preparing for Ovarian Cancer - to a completely CLEAR scan after her session!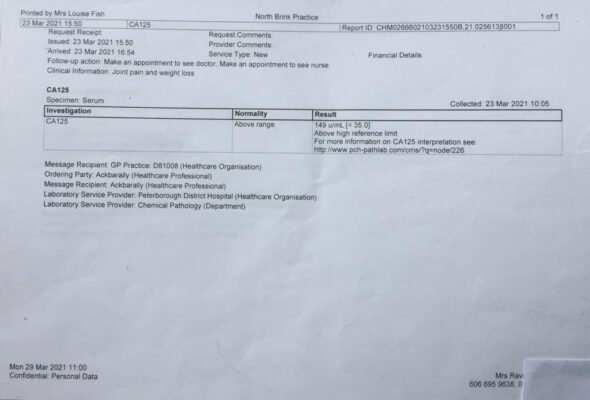 "40 years of Lymphodema reversed permanently in one session." ~ Anne
"Planned Cancer Surgery cancelled due to Pre-Op Scans showing up Cancer free." ~ Carole
"Severe Gout attack reversed in one session" ~ Hans
"Keloid Scar Tissue Vanished!" ~ Vic C.
"Ovarian Cyst dissolved overnight….Ultrasound proved it. Technician speechless!." ~ O Willis
"My Diaphragm went back into place and my breathing is now remarkable." ~ Rod Q.
A medical miracle due to Jo's healing changed my life." ~ Julie P.
"Insatiable itch was gone, so were the angry, ugly, red and purple lesions, the layers of thick, peeling dry skin, the painful swelling due to the infection and the debilitating anxiety this brought on – ALL gone!" ~ H.S.
Within days of Jo's healing work my hairdresser noticed fine new hair growth appearing after living with visible bald patches for over 15 years!" ~ Mags
It's Time to Completely Rejuvenate Your Health, Restore Your Immune System & Live an Empowered & Limitless Life!
The Master Key to Achieving Ultimate Healing & Rejuvenation is YOU!
Your energetic body & your thoughts can LITERALLY change your genetic composition and therefore HEAL ANY AUTOIMMUNE DISEASE!!!
You can change your genes – the very genes that are at the root cause of your autoimmune diseases…
It's time to activate the power of your energetic body, so you can…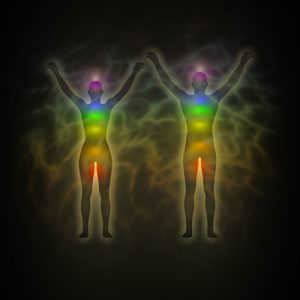 From healing psoriasis, to curing rheumatoid arthritis, to regrowing hair, to recovering from diabetes… Jo's done it all!
Insatiable itch, lesions, thick peeling dry skin, swelling and the debilitating anxiety this brought on - ALL gone!
Jo helped me heal the terrible "chronic and incurable " psoriasis covering a good portion of my leg. My skin started healing almost immediately after our 2nd session, the insatiable itch was gone, so were the angry, ugly, red and purple lesions, the layers of thick, peeling dry skin (sorry I have to be graphic to emphasise how bad it really was), the painful swelling due to the infection and the debilitating anxiety this brought on – ALL gone! Looking at it then, it was hard to imagine my skin ever being restored and now there's only the scar which is also fading.
Not only is Jo a profoundly gifted healer but also the kindest, most compassionate and loving human being – truly! What a blessing I decided to seek Jo's help.
Thank you so much Jo. I do also look more rested and my daughter did notice too.
I asked my daughter if she sees anything different in my face after listening to this mp3 and she pointed to my eyes .. my eyes do feel lighter and the puffiness is gone taking with it that defeated fatigued 40s look!"
~ H.S.
For the first time in my life I have vitality and a zest for life
I was reaching the end of my 5th decade and aging very fast. I had Rheumatoid Arthritis in my hands, poor deteriorating eyesight and terrified that I was going blind like my mother. My body was very frail, I could barely walk, and was more or less confined to my apartment. Suffice it to say I was in a very bad place at the time so was very much drawn to Jo. Having invested in numerous packages in the past years with no results and in debt, I was skeptical, but went with my gut instinct. It paid off!
Now my life has transformed and I am enjoying being my 'true self', and using all my gifts. For the first time in my life I have vitality and a zest for life. My genetics are no longer holding me back. I am very grateful to Jo and would highly recommend her if you are struggling with any health issue.
~ Maite
I feel calmer and stronger to deal with daily life
I have been suffering from multiple chronic infections and autoimmune disorder throughout my life. In the last 6 years I have been dealing with Lyme disease.
With the Jo's healing, my immunity has significantly improved and my oversensitivity decreased. I also got an easy daily tool to support positive changes. I feel calmer and stronger to deal with daily life.
Her scans are very accurate. She helped me to open my heart and feel more joy and happiness. I really appreciate her loving approach. Jo has been a huge support for me (and my family) and the guide on the way to myself.
~ Jana
Within days fine new hair growth and in 6 mos can't see scalp after having visible bald patches for over 15 years!
For over 15 years, I had been trying to live with the very visible bald patches on the crown of my head. I had tried so many things, in the hope that the hair on my scalp would re grow. Nothing worked and the bald patches continued, making me feel less than a woman and so unattractive. I felt like my hair loss was restricting the choices I was making in my life and preventing me from being happy within myself.
I was at a very low point, having recently returned from a professional wig fitting, when Jo came into my life. For me, this was the beginning of an amazing journey.
Jo started to work on my condition. Within days, my hairdresser noticed a fine new growth appearing. 6 months later, my hairdresser and I were amazed by the increase in volume of hair on the crown of my head. After only 6 months, it was no longer possible to see my scalp. Even on close inspection!
My happiness and my confidence soared!! I felt amazing within myself. I began to feel more confident in how I dressed and I started to enjoy socialising and going out. I felt I was smiling constantly, from my insides out!
I felt I could be myself again, I didn't have to hide myself. I also started to wear much more stylish clothes – rather than wearing clothes that did not draw attention to myself. I felt so good about myself. I definitely felt that I was now an attractive female. To me this felt like winning the lottery. I felt encouraged to grow my hair to shoulder length.
Jo is incredibly intuitive and creative, whilst remaining so down to earth and caring. Her clients are her utmost priority. She is somebody who loves her work and this is evident in her enthusiasm and genuine care and love. She made me feel safe. She is very lovely and approachable. Her clients are always her priority. I will be eternally grateful to Jo for my miracle hair.
~ Mags
Why Jo Fernandes is Unique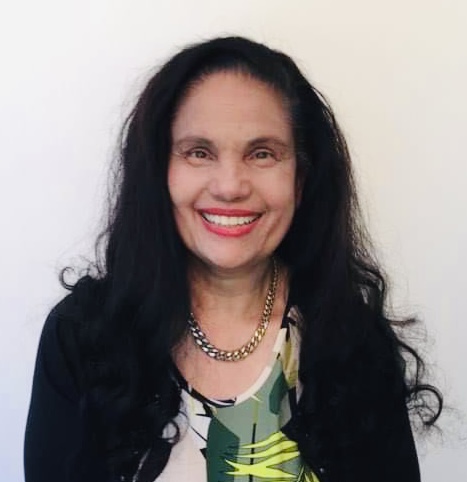 Jo Fernandes is a Doctor of Cymatics and Bioenergetic Medicine and facilitated 1,000's of clients achieve their healing goals. She has 22 years of experience in the healing arts and sciences and plethora of research of healing systems. She possesses the unique ability to tap into strange fields and virtual particles that momentarily exist in space but have never been considered in healing before. This unique ability facilitates Mega Healing.
Her own challenges were autoimmune, namely psoriasis and cancer. She had surgery for the cancer but declined any chemotherapy or radiotherapy and healed herself of this AND the psoriasis. Jo knows first-hand what it is like to hit rock bottom because she's been there herself! She now uses her experiences to help others – this could be you!
Jo has facilitated many clients to heal from various autoimmune conditions like cancer, diabetes, pre-mature ageing, multiple sclerosis, rheumatoid arthritis, fibromyalgia, psoriasis, leaky gut, lymphodaema, paediatric autoimmunity. The work she done is truly miraculous!
She has also worked on clients with various condition under the autoimmune umbrella, like – hair loss, fatigue, brain fog, ovarian cyst, digestive issues – (constipation, abdominal cramping, diarrhea, bloating, gas, etc.), numbness or tingling in hands and feet or face, dry mouth, eyes or skin, muscle weakness, joint pain, rashes, hives, itchy skin or ears, infertility, unexplained weight loss, fever, menstrual cycle changes, feeling ill, sleep issues, stress. Jo has seen it & healed it all!
From the moment you say 'YES' to Jo's package, you will already start seeing improvements in your life! If you had given up on your health, don't! Work with Jo to completely restore your health! Invest in a healthy you!
Autoimmune Conditions Jo has worked on...don't see yours? Ask!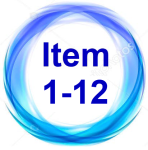 12 Keys to Healing Autoimmunity
12 MP3S
These MP3s are made up of several frequencies. Below are some of these..
a) signatures of autoimmune conditions, ie treating like with like
b) consciousness, bringing very high frequencies to bring the system into balance.
c) healing physical aspects of areas concerned and this not only includes all inflammation (it's a common factor) but also regeneration of tissues, etc.
d) All known antigens targeted
e) activating the intelligence of T regulatory cell which is specific to autoimmune dysfunction.
The T regulatory cellis a very interesting feature of Autoimmunity
It is a type of T-Cell that down-regulates things off. In fact Autoimmunity is the Dysfunction of T- regulatory cells and it has multiple triggers like chemicals, pathogens, foods like wheat, milk, eggs and a host of others, heavy metals amongst other antigens.
These mp3s can also be used for other inflammatory conditions for example allergies.
Dr. threw out my blood pressure meds!
After my retina was detached for the second time, the healing of the operation was taking an unusually long time. My eyes were sticky with the new silicone oil that was inserted. Being a diabetic with low thyroid, I was concerned of my sudden rise of blood pressure. The next afternoon went to A&E only to find that despite being given a double dose of blood pressure tablets, my bp was still high. Later that evening when I got home, still with a raised bp, I contacted Jo.
Jo immediately began working with me over the phone through a meditative healing therapy. I could feel myself gradually being released from the heaviness in my eyes. Jo was able to calm me down and break up the energy blocks that were blinding my system. After a session with Jo, I kept a detailed record of bp every hour and found that the previous high readings were immediately back to normal.
After A&E and a session with Jo I was asked to report back to the doctor. My bp was tested and was normal. And to my amazement the doctor threw out the bp meds I was given by A&E and told me I did not need them.
I would definitely recommend Jo to anyone who is struggling with any aspect of their life. Physical or emotional injuries often interplay and are intertwined. Jo's great vision to tap in one or the other, fixing the yin and yan of our bodies is truly a gift to behold. It is only the waning and waxing of the moon that causes tides..Jo helped to calm the storm within. Thoroughly recommend her. Call her now.
~ Teresa
The painful and recurring boils that I had been struggling with every month went away completely.
The painful and recurring boils that I had been struggling with every month went away completely. The whites of my eyes were yellow and had some red and they have turned white again. You cleared so many childhood issues that I feel like a brand new person.
I'm so grateful for you because I've worked with many Healer's in the past and with you I've seen quick results. You are so caring and are a beautiful person that helps people heal! I am so grateful for you and everything you have done for my family and I. Thank you so much!!!
~ Beronica
I was teetering between life and death. Within minutes I completely turned a corner.
Totally out of the blue I developed an autoimmune condition where my left leg from my groin downwards just blew up like a balloon and I was in the most excruciating pain. I was rushed to hospital as my condition was worsening. Within days it moved to my other leg and upper limbs. After several scans and tests from different specialists, I was teetering between life and death.
My wife contacted Jo who immediately worked on me remotely and within minutes I completely turned a corner. She was spot on with what she found – financial shock!
Having spent 12 horrendous days in my hospital bed I finally got some relief, so much so, I was able to walk around the ward and make my way to the cafeteria downstairs with my wife. They kept me in hospital for another 10 days while they continued their investigations however, they couldn't find anything and just put it down to an unknown virus.
I cannot express how grateful I am to Jo, she literally saved my life! I am sure had she not intervened, the result would have been quite different. Now anyone I know who needs help with any health issues, I strongly recommend they go to Jo.
~ Peter
no longer To take the metformin, thyroid meds also lowered
For some time I have been feeling tired with increased thirst and frequent urination. However, that was not the only issue. On seeking medical advice, I was diagnosed with Diabetes Type 2. This must have been going on for some years now, with my sugar levels fluctuating high and low. I was prescribed Metformin to help control the sugar in my body. I am averse to taking any type of medication and resisted this route initially. For a few long months I tried to manage this through a low calorie diet. Much to my chagrin, I found this difficult to manage and succumbed to taking the metformin to control my blood sugars.
Suffering from a low thyroid function complicated matters and my body weight was difficult to manage. I consulted Jo as I felt my condition was very complex. I could take medication for my thyroid but the diabetes and weight control was baffling me.
Jo surprised me with how she was able to tap into some of the issues that were baffling me. Whilst the issues of the diabetes and thyroid condition were apparent, there were clearly underlying issues that were lurking beneath. On my first session, I felt a warm glow, the intense heat of something unraveling in my body. I could feel the sweat emanating from my body. My whole persona felt better, more relaxed where previously I would be very tense.
I was also due for a blood test to check both my thyroid and sugar levels. The results are amazing. I no longer had to take the metformin to control my diabetes. I felt that I was on a new journey of recovery. I am quite sure that my sessions with Jo help speed up my healing. It was as if through her treatments she set me free in mind and body and spirit. I am over the moon and overjoyed that I now have control over my health and well-being.
To my doctor's amazement he had to lower my thyroid medication. I am having more sessions with Jo to balance my thyroid and my entire endocrine system. She mentioned that the Insulin was the priority and so had to be dealt with first in order to bring the others back in balance.
Jo has the expertise and the vision to quickly get to the root cause of a problem. She is my go to Healer. I highly recommend her for any health or other issue you may be encountering. She will truly astound you with unique reasons of why something is out of synch with you! You will thank yourself for doing so!
~ Teresa
passed my vision test and kept my ability to drive!
I passed my vision test and kept my ability to drive! A combination of very high myopia and cataracts threatened to end my driving career. Those living here in the mountains need a car to get to work and to shop for essentials, so I had to improve my eyesight. I worked with Jo for several weeks and easily passed the vision test this time. Very grateful.
I'm very grateful and strongly recommend contacting Jo to get actual results in your healing.
~ Nan
after four weeks could eat most foods
I suffered with digestive problems for most of my adult life. Things got progressively worse when I was rushed to hospital with an ulcerated duodenum. After the medical treatment I got severe bloating and belching and had regular episodes of diarrhea all of which went on for over a year. I had lost a lot of weight and my legs were swollen a lot of the time. Often the left side of my stomach felt like it was knotted and bulged out. I was in dire straits at that point as the medics were not able to do anything for me apart from give me medication, most of which made me feel worse. 
One of my colleagues recommended me to Jo. After the very first session my stomach was the calmest it's ever been since the surgery. I couldn't believe it! I continued weekly sessions with her and four weeks later I could eat most foods with no consequences. All my symptoms went away, I feel I have got my life back. 
I would definitely recommend Jo. She has a good understanding of what is going on in a person's body. In one of our sessions she dissolved a past life contract with my ex-wife, which was the reason why my stomach was in a knot! I was quite perplexed, she didn't know anything about my life. The relationship with my ex-wife had been very toxic and she left me to bring up our two young children on my own, but made her presence felt. I can't express enough gratitude to Jo.
~ Tony B.

Includes Everything in Package A PLUS
4 GROUP CALLS
21 Days of Daily Healing MP3s
2 Bonus MP3s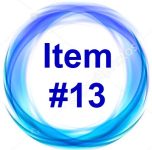 Call 1: The Soul's Imprint on your Autoimmunity Issue
Recorded and replay link provided
During this first group healing and clearing session we will work on discovering your Soul through the Enneagram.
Your personality holds you from connecting you to your soul. In this group call we will work on the three aspects of the inner child in relation to the Enneagram.
We do a number of exercises and healings, connecting with your soul fragments, release traumas and sabotages.
Call 2: Energetic Aspects of the Immune System
Recorded and replay link provided
During the second group healing and clearing session, we will work on the energetic aspects of the immune system, including the mental, biochemical, rhythmic, spiritual, astral, etheric, structural and energetic of the lymphatic system.
We'll explore the energetic aspects of the thymus, spleen, lungs, skin, lymph, bone marrow, tonsils, adenoids, appendix, blood, and Peyer's patches.
We'll also balance your chakras, meridians, homogenous fields, and ensure your field is centered so that energy can flow through your core energy fields.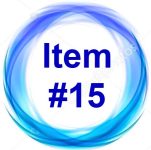 Call 3: Cleaning the Mesenchyma
Recorded and replay link provided
In this third group healing and clearing session, we'll do an energetic clean-up of the Mesenchymal system, also known as the interstitium. This includes a full cleansing of all tissues, organs, nerve cells, and blood vessels.
The energetics of pathogens, toxic overload including heavy metals, electromagnetic stress, DNA, and superfluous proteins will also be addressed.
We'll also balance energetics of the metabolism of the Mesenchyma and reprogram the flow of information. And finally, we'll work on energetically balancing your pH, trace elements, and mineral content.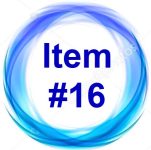 Call 4: Healing and Clearing Session - Interactive Q&A
Recorded and replay link provided
This last session will be a powerful interactive sharing and Q&A session where you get to ask Jo for personal guidance, healing and clearings related to your individual issue. You will also be able to seek further clarification as you work through the healing process.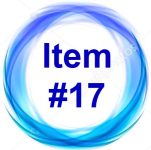 21 Days of Daily Healing MP3s
MP3
You will receive 21 days of energetic support via a daily MP3s to empower your immune system to reprogram and heal itself by altering your very DNA and genes.
These MP3's relate to the energies in the first three group calls to support you over a period of 21 days.
The 21 days daily energetic support MP3's Start on 20th March 2023.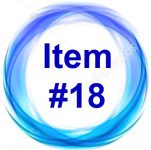 Activate your T Regulatory Cell Intelligence
MP3
Autoimmunity is the Dysfunction of T- regulatory cells. This mp3 contains some Higher Frequencies to bring the T-regulatory cells into balance and reverse the body's attack on itself thereby stopping the disease and bringing the body back to health.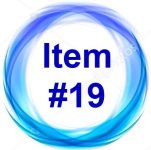 Magic Bullet Immune System Reset
MP3
This unique MP3 energetically brings your entire immune system into harmony and resonance. It cleanses and renews the lymphatic system, including lymph organs, nodes, Interstitial tissue, liver and skin. Some of the benefits of this powerful MP3 are a reduction or complete disappearance of inflammation, which is the root cause of all autoimmune diseases (if not ALL diseases!). After listening to this MP3, you will feel renewed and rejuvenated!
4 Group Calls
21 Days of Daily Healing MP3s
14 MP3s

Includes Everything in Package A&B PLUS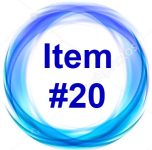 40 min 1:1 Private Session with Jo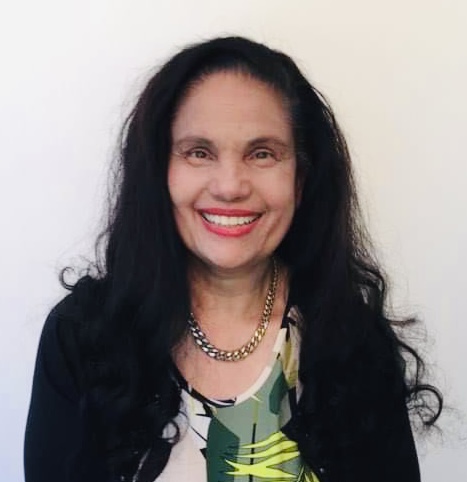 Have the unique opportunity to sit down one-on-one with one of the most extraordinary healing modalities in the area of health and diseases.
In these calls we'll focus on your individual challenges and work with everything that comes up in your scans. We will identify your personal Enneagram type in order to 'connect' with your soul and become aware of the primary pathways where you sabotage yourself.
Once you have this information, you can realign them and balance them to discover the wonder of your soul and move towards ease, joy and glory.
These calls are focused to YOUR INDIVIDUAL NEEDS. You will receive appropriate exercises, such as Limbic system restoration, soul fragments, EMDR, somatic therapies, Polyvagal based exercises and more to enable you to achieve your goals. I will be channeling Melchizedek, Master Jesus and Archangel Raphael during these calls.
Make sure you don't miss out on this unique opportunity to work with Jo Fernandes and get private EXCLUSIVE access to the fully personalized knowledge that will set you free forever!
Private Session with Jo
4 Group Calls
21 Days of Daily Healing MP3s
14 MP3s

Read How Jo's Clients Completely TRANSFORMED
Their Lives Through Her Healing!
cured my very painful gout in my wrist in minutes
Dear Jo, this is just a short reminder of the time that you cured my very painful gout in my wrist in a matter of minutes when normally these things take two weeks. Not only was I grateful for the speedy recovery but I must admit I was puzzled how you did it.
You explained to me that you were able to link the gout to a stressful situation that occurred before that when Elizabeth, my wife, had had a painful fall from which she could not get up and had accused me wrongfully that I had not taken proper care of her when she was put to rest eventually. You had successfully linked the two events on a psychic level and worked it out on that level.
As a biochemist I am more familiar with the explanation of gout on a chemical level, so-called blood chemistry as performed in a clinical laboratory.
~ Hans J Hager Ph.D.
Doctor said it was a miracle!
I suffered from repeated infections in my bladder which were treated with antibiotics which didn't work and I ended up having a nephrectomy in 2000.
Everything was fine until 2013 when the infections returned. I had a Urodynamics test which showed that residue was building up continuously and causing these recurrences.
In 2015, I was told that I had to catheterise twice daily and this would be for the rest of my life in order to keep my bladder healthy. If this didn't work the next stage for me would be kidney dialysis.
In 2018, after three years having to catheterise twice daily, to my horror the infections came back with a vengeance and I had to increase the frequency to three times daily. By this time the allopathic drugs were also having a very detrimental effect on my health. To help myself, with now, numerous other health issues I sought alternative and natural ways. I tried spiritual healing at my church and then I found Jo.
In her session with me she did some processes and immediately I felt relief. Shortly after that I had another hospital appointment and a scan. To my great delight they confirmed that my bladder was 'empty', but they couldn't understand how? or why?
I negotiated with them and they agreed that I could stop catheterising for 3 months to check how many infections I would get during this period. After this time had elapsed, I met with the consultant who scanned me there and then. He was lost for words, basically said that I was nothing short of a miracle! He couldn't fathom out exactly how this was possible but what he was sure of was that I did not need to be catheterised for the rest of my life and he couldn't explain why?
This was a life changing moment. I just couldn't stop the tears flowing.
Thank you Jo
~ Julie Plowright
ovaries normal and my skin looked clearer
When I first went to Jo, over six years ago now, I'd been suffering with the effects of PCOS for 10 years. I had all the usual symptoms, weight gain, bad skin, irregular periods, among others.
Jo worked specifically on this condition and the results were amazing! The morning after the appointment, I noticed a large jelly-like ball the size of a large marble when I went to the toilet.
Over the next few weeks I noticed an improvement in my mood and my skin looked clearer, my periods became regular too.
A few months later I went for my check up scan and the operator was left speechless when the ultrasound had revealed both ovaries were normal in appearance.
I continue to see Jo on regular basis as she keeps my body in balance. I honestly can't recommend Jo enough, no matter what ailment you suffer with I am 100% sure Jo can heal it."
~ October Willis
The shifts I'm making in my body, mind and life with Jo are incomparable to the 100s of other programs and healers I've worked with in the past
Jo is nothing short of a miracle worker. She understands energy and the human body like no other. She is committed to getting to the bottom of any issue or ailment and realigning you back to your Divine Truth. What Jo is helping me accomplish in my life is immeasurable.
She did a Life Mission reading for me and it confirmed everything I knew, but had been scared to step into. The shifts I'm making in my body, mind and life with Jo are incomparable to the 100s of other programs and healers I've worked with in the past. She is in a league of her own. Jo's commitment to reconnecting you with your truth, life mission and your healthiest most radiant body health and wealth is next to none.
Every single process and meditation she does is at the forefront of healing. I've in fact referred to her as a genius at times before because I'm always amazed at what she can see and do. From soul fragment recall, to ego integration everything in between. And some things I haven't even heard of. She always has the most creative and brilliant solutions to deeply heal and resolve any issue or symptom in your body or life. From weight, finances, body symptoms and everything In between.
I've come to love and trust Jo like family and truly feel blessed to have her in my life. With Jo I feel so much more confident moving forward in my life in the ways I've always needed to. Because of her I'm more confident in who I am, and who I'm becoming. She is kind, loving, committed and I don't hesitate to recommend her to absolutely everyone. She is hands down the best. Working with Jo was easily the best decision I've made, and I am eternally grateful for her presence in my life. You will not be disappointed.
~ Elizabeth G.
I now almost don't even know I have a gut and the psoriasis is now all but gone
I have to say that Jo's work has been singularly the most successful at rebalancing my mind and body on both physical and mental levels.
Jo's infinite patience, unswerving support and persistence is finally making a difference. On a physical level she told me that my psoriasis, which I have suffered from since childhood, was a symptom of my leaky gut which I had no idea I had, despite battling for years against constant discomfort, dull headaches, nausea and tiredness.
Jo's revelation got me researching and studying the condition and ultimately I have radically changed my diet. I have to say that my gut is the healthiest and happiest it has ever been, I now almost don't even know I have a gut and the psoriasis is now all but gone.
My mental health issues, which also go back to my childhood, have been a constant challenge for me. I have never been able to open up as completely as I do to Jo. I can do this now because I feel safe with her.
By laying myself bare she has been able to help me to understand exactly who I am and why I think what and how I think it. Her amazing tools and techniques, shared with such generosity, have finally enabled me to make changes on a very deep and fundamental level and I am now at the point where I can actually help myself to a certain extent – after 50+ years on this earth that is truly incredible and life feels a lot different now.
Jo is now a crucial and integral part of our lives and I feel extremely lucky and privileged that I was introduced to her.
I would recommend Jo without reservation or hesitation.
~ Lissa Elcock
My frozen shoulders opened up after a few minutes with Jo's work!
I suffered for several years with vertigo/vision issues, stiff sore muscles, frozen shoulders, skin issues including eczema, fungal infection.
Within a few minutes after Jo worked on me, my frozen shoulders opened significantly and have remained open. My muscles have softened, fungal cleared, vertigo, vision issues and eczema are reducing.
When Jo is working on me I feel energy move throughout my body and spontaneous movement occurs through spine and muscles. I feel the energy open through the core/central channel and I take huge breaths feeling my lungs open.
Jo has surprising knowledge of and insight into emotional issues that feel so close I would not think to even mention them and yet when she brings them up, I realize they are significant and important to bring awareness to. Jo is quite perceptive and has provided me with more awareness of my blocks to opening, moving and flowing more flexibly. I feel more integrated and connection throughout my system in general.
~ Cathy
whole body shakes of many years 98% gone
I worked with Jo initially to help heal my shakes and recently for my memory loss. I've been dealing with the shakes for many years and began noticing memory loss issues over the past year.
My shakes were very bad, whole body was shaking. Within minutes after working with Jo, I was still and calm!
Since that appointment it's been 98% gone! I am continuing sessions for my memory, which are beginning to improve
~ Brian
My bloating and gut issues improved after my session!
I was having emotional issues regarding my family. I also had IBS, general low energy and lethargy. The symptoms were getting to the point where I rarely had a day when I felt well and I was stressed all the time.
Jo was amazing! She enabled me to relax through healing techniques which were very powerful. I am often feeling stressed and exhausted at the beginning of a session but as soon as she starts I find myself letting go immediately.
She would also work on my gut, which was often so bloated that I could not do my clothes up and was rock hard. After a session I would feel much calmer and more aligned as various traumas were released.
The work on my gut would usually bring the bloating and swelling down during the session. This was an enormous relief as I was then a great deal more comfortable.
My mind felt much more centred and I had a feeling of peace. This I found very profound as it shows that I do not have to live in a continual state of stress due to trauma and which is then manifesting in my body.
She has done more for me than all the years of therapy.
I would absolutely recommend Jo to other people and I have done. I have made so much progress in my life due to my healing sessions with Jo. My sessions are a complete lifeline. Her gift for healing and her wisdom have kept me going. I am truly blessed to have her in my life.
~ Diana
Bloating is much better and my clothes are not as tight
I worked with Jo to help me with my bloating and my body felt twisted hence my knee was hurting. I experienced this bloating for about 40 years and the twist for about 10 years
Since working with Jo, the bloating is much better, I feel lighter and my clothes are not as tight.
I am delighted that my walking gait has changed, and my pelvis is now moving correctly and is no longer blocked which means I feel much straighter and my pelvic muscles are not as tight on my right hand side. I feel much more natural now when I am walking so I can walk the dogs further and my knee doesn't hurt.
Jo is very genuine, kind and generous and hugely talented and I wholeheartedly recommend her.
~ Helen
DiaphraGm back down and the consequent results in my breathing is remarkable
Recently having had tests and a CT scan on the NHS for breathing problems I was informed my diaphragm under my left lung had pushed up into my lung (possibly caused by a fall sometime earlier ) and my lung was only working at fifty percent capacity , and there was no treatment or drugs that could help, it would not get any worse and I just have to live with it.
Having discussed my problem with Jo she has over a three week period worked the diaphragm back down and the consequent results in my breathing is remarkable . This is just one example of Jo's remarkable work.
Over the last eighteen months I have recommended Jo to six people , five of them are still receiving successful treatment . I personally have treatment weekly which keeps my troublesome back and hips in shape as well as my breathing and sinusitis in check.
Seventeen months ago my wife died of cancer after a four year illness , since my loss Jo has been unbelievably helpful psychologically and mentally .
Unfortunately the NHS doesn't have enough quality staff or the time required to give patients the treatment that Jo gives . I am more than happy to recommend Jo to anyone"
~ Rod Q.
Life Saving Treatment for Prem Baby
My granddaughter was born a good weight but 3 weeks early. She was immediately rushed to ICU with breathing difficulties and for a number of days it was touch and go if she would make it or not.
My daughter was distraught as she had already had 2 miscarriages and we were all fearing the worst.
I contacted Jo and she immediately began treatments to help the little one pull through. Through the energy pathways which Jo uses she could see that genetic expectations following the two miscarriages were somehow blocking the little one's progress and she was able to reverse these quite dramatically.
Within hours of the treatment she began to start feeding which up until that point she had been on life support only. She was weaned off the machines gradually and continued to make huge progress.
Within a week of being born, and a matter of a few days following Jo's treatment, my granddaughter came home. I firmly believe that without Jo's intervention the outcome would have been very different. Thank you Jo from the bottom of my heart
~ EC
I am in the flow and no need to grind my teeth anymore
For a month or so I was having a tough time at work and was holding on to a lot of emotion and stress. At times I felt overwhelmed by the pressure I was under. I was totally run down and exhausted and was holding on to stress in my shoulders and neck. I wasn't sleeping at all well, which was unlike me. I had also begun to grind my teeth, which was something I hadn't done for many years and resulted in immense pain at times on the right side of my face/TMJ.
Jo was wonderful, at firstly getting me to relax by using various techniques to release the emotional trauma I was experiencing and secondly she relieved the tension in my neck and shoulders enormously.
My neck was really quite painful when she first starting working on it but by the end of the session the tightness had improved, especially down the muscles at the front of the neck. There were various other parts of my body that were tender and again she managed to improve this using frequencies and various visualisation techniques. Jo managed to release the tightness around my TMJ, which improved the pain I was experiencing from grinding my teeth.
I think what surprised me was that having thought I was going to see Jo for physical issues, she addressed the emotional aspects of what was causing the tightness in my neck and shoulders and this had a massive impact on my attitude to the workplace and really helped me get through a troublesome time. I no longer took the burden of what was happening at work as my sole responsibility and managed to 'let go' of the emotional turmoil I was experiencing.
After a treatment with Jo, the results were immediate. I had a few more sessions with her but not long after this I had a cycling accident so she helped me recover from the injuries I sustained. Jo released the trauma and helped bring my body back into alignment.
~ Melanie
I had the best sleep ever after listening to this MP3!
I was having a severe histamine reaction one evening and the itching was uncontrollable. I was at my wits end and decided to play this MP3. Within seconds I felt so calm, the itching now turned to sheer bliss! I Must have fallen asleep soon after. I woke up the next morning feeling so refreshed. I had had the best sleep ever!
~ Sue
Private Session with Jo
4 Group Calls
21 Days of Daily Healing MP3s
14 MP3s
4 Group Calls
21 Days of Daily Healing MP3s
14 MP3s