Kelly Hampton on Healing with Archangel Michael
Would you like to ask Kelly what obstacles are in your way?
1) Join our Facebook Happivize Community group (click link below and then Join Group – if you answer the one question you will automatically be added).
2) You can then leave a comment under the "ASK the EXPERT" post for this program explaining your issue, and the Expert will reply to comments with a recommendation.
3) Please share with anyone that could also use this program!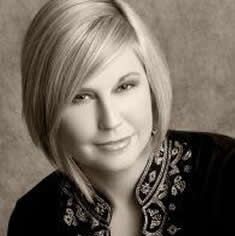 Kelly Hampton is a second wave Pleiadian here to anchor the Christ grid to earth. She is an international teacher and healer, an advanced channel and a gifted medium. She is the author of 3 renowned books from Archangel Michael: Into the White Light: The Revelations of Archangel Michael, 2012 and Beyond: The Truth from Archangel Michael and her latest: Healing Wisdom for the Animal Kingdom. She is the founder of multiple 5thD-12thD ground-breaking healing systems since 2010 including STAR HEALING INTERGALACTIC ENERGY™, Star Healing Equine™, and Star Healing for Small Animals. She is the founder of Ascended Spaces™ for creating abundance and DOMINION, the angel's new astrology system for the new millennium. She certifies practitioners worldwide in these Ascension systems and leads 5thD retreats to power spots around the world.