Beth Herndobler on Activate Your Super Powers
Want a reading? Click through to Facebook below, follow the directions on the post, and Beth will reply with a a reading.
Activate Your Super Powers
SPECIAL OFFER FROM Beth Herndobler
Manifest Abundance with Ease and Grace
Join Beth to Open to cosmic consciousness and Illuminate Your Inner Hero and Super Powers - to receive all that is possible
It is time for each one of us to open to the greater expanded Light and Love of the Divine that is the Truth of Your Inner Hero.
To flow in this frequency of abundance, our four bodies ~ mental, physical, emotional and energetic ~ must be aligned.
And for that alignment to occur, we must release the deeply stored, outdated programs, patterns, ideas, beliefs, patterns, paradigms and trapped emotions.
For you to activate your super powers, you must align with the frequency of abundance. This requires you access, open to, and make full use of your intuitive gifts.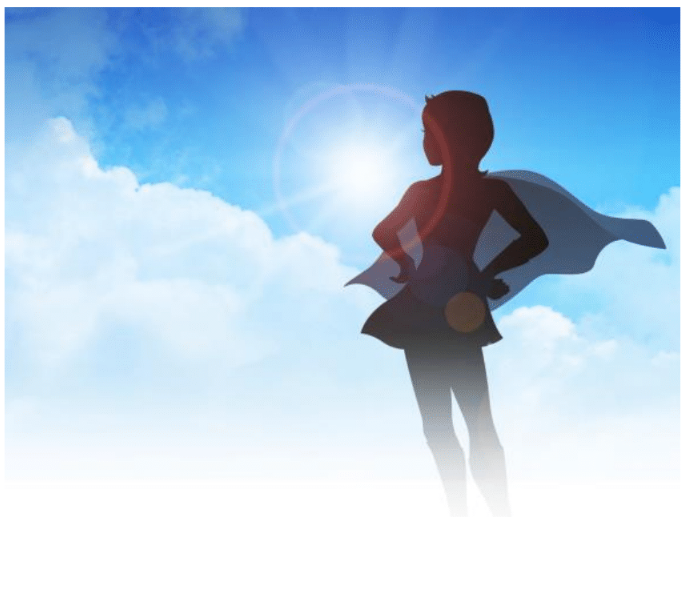 Blown Away by Beth...and I've worked with the most well - known healers
I have had 2 sessions with Beth Herndobler and am so blown away that there are no words to describe my experience. Words that come to mind are phenomenal, amazing, awesome
and incredible and those words do not come close to how powerfully life changing the experience of these sessions has been for me. I have had the great good fortune over the years to work with many intuitive and spiritual healers, people known around the world, really some of the most well
– known names in this arena. And all I can say is, move over there is a new kid in town! Beth is so accurate and so intuitive. Everything she does is so helpful. She shared things she was seeing and intuiting about my life and what I would be doing in the future. I was sure I must have told her some of those things but I had not. I am so excited about the guidance I received. Run, don't walk, and have a session with Beth. I absolutely promise it will be one of the best experiences you have ever had to have a future that is guided by grace.
~ Debra Poneman, Founder of "Yes to Success Seminars" and co-founder with Marci Shimoff of
"Your Year of Miracles"
Self-assessment of your energetic alignment, check all that apply
BREAK DOWN TO BREAK THROUGH - WITH SUPPORT!
As uncomfortable as it can be in the moment, we must break down to break through for real growth to occur.
This breakdown can unleash floodgates of fear, terror even, that cause you to move into fight-flight-or-freeze mode, to retreat and cower in shadowy dark corners which may feel familiar and safe but actually keep you stuck and limit you.
This is where Beth Herndobler comes in.
Beth will guide you out of the dark shadows and into the light. Beth will guide you to recognize those old patterns, to clear, release and align your four bodies so you can flow in a new higher vibrational frequency of abundance, that of Your Hero Illuminated.
Here you can tap into all you are here to be, do, have, and create, activate Your Inner Super Power to Be the Light, and Manifest Abundance with Ease and Grace.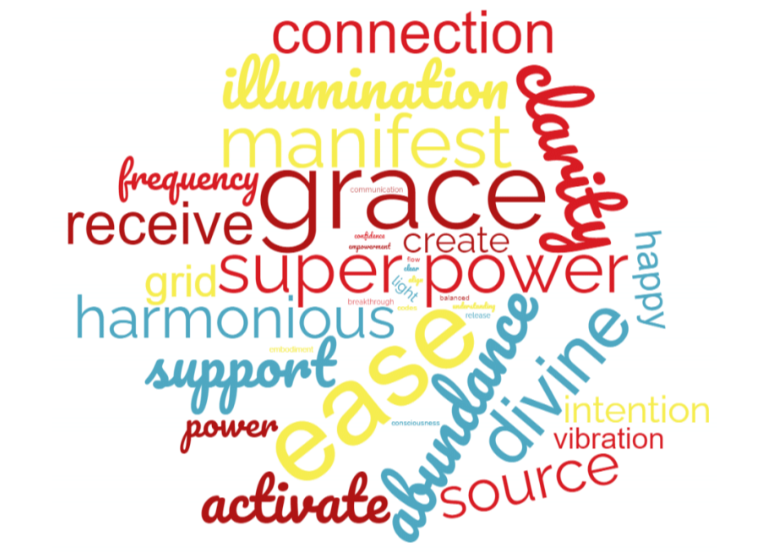 Working with Beth will open you to a new state of ease and grace. The only way out is through ~ everything you ever wanted is on the other side of that fear. Are you ready to:
Then working with Beth is for you! Beth will fully support you as she guides you to live your life on purpose and in complete balanced abundance with ease and grace.
Peace about finances, meaningful conversation with brother
Thank you again for such a powerful session! I couldn't believe how great I felt afterward, just bursting and buzzing with joy, hope, and inspiration. A few highlights since then . . . the phrase "the money will come from wherever it is" has to be one of the BEST things I've ever heard to automatically shift my mentality and attitude. I'm amazed at the peace I feel about my finances just reminding myself of that truth. I'm also grateful for the wisdom on shielding my aura before encountering people, especially family, in the next few days. When you told me that, I immediately thought about a dinner I was scheduled to have at my mom's with one of my brothers and his family. As a result, over dinner I had one of the most meaningful conversations with that brother that I've had in years, and it helped me understand the root of some of his shame. Then, while doing dishes in the kitchen, I overheard my mom and brother having a political conversation in the dining room—the kind sure to send my vibration plummeting. I plugged my ears, dashed to my purse for my phone, and put on music, singing out loud to it while I finished cleaning up my mom's kitchen. The idea felt like a gift from my guides. Worked like a charm!
~ Heather E.
Saw hidden blocks no one else saw – feel happier
I have been on a last spurt of a "jet coaster ride" like spiritual journey since 2012. Releasing, detoxing, meditating, healing, learning, praying; getting rid of and confronting my egos, etc. However, no matter what I did, I couldn't get rid of "anxiety" and recurring inflammation somewhere in my body as well as nervous digestive system physically. When I heard Beth being interviewed on a telesummit, I felt totally connected and knew I needed to have a session with her so I bought Beth's Package B. Just as I thought, Beth told me and saw/found things which no one else had recognized. She really sees/feels things which may be hidden or buried, which are the causes or the reasons why there may be "blocks". No other Masters, intuitive's, psychics were able to identify them. During the session, healing occurred as Beth guided me to release these obstacles immediately. I experienced deep healing and it has held. I am so grateful and thankful to be in this "new realm" Beth brought me to. I do feel different and happier. With gratitude and much love.
~ Hiroko (Helen) Ito, Japan
Intuitive gifts expanded beyond measure
Having nearly completed all 4 levels of Beth's Masterclass, I can say hand on heart that my life has been transformed. Funnily enough, I didn't really take the Masterclasses too seriously when I started out. I know that may sound a bit strange, but I had "been around the block" when it comes to teachers of spirituality; and if anything, I felt like taking the Abundance Masterclass would just be a fun and interesting thing to do ……. as well as good for my finances of course! It was indeed and a whole lot more. Beth has such a wealth of knowledge and experience about so many aspects of spirituality; that I found myself becoming increasingly intrigued, inquiring; and wanting to learn more.
During the second Masterclass, Beth reminded us of some steps to take if we were feeling stuck in our spiritual progress; including a "dedicated spiritual practice". It was perfect timing for me; and from then on, I embarked on a dedicated daily meditation practice. Almost instantly, I started receiving downloads and inspiration from Spirit; so much so, that I soon had enough material for a book.
Above all, Beth is such a gifted and intuitive channel that gradually, under her guidance, I learned how to access the inner worlds for myself and I am now blessed with an amazing Spirit Team of Archangels, Angels, Ascended Masters, Spirit Guides and ancestors whom I can call on for guidance, wisdom and help at any time. In addition, my intuitive gifts have expanded beyond measure. I now truly feel as though I have one foot in the material world (where I live my daily life); and the other in the world of spirit (from where I draw sustenance, guidance and inspiration). It feels like Heaven on Earth. The final bonus and blessing has been the camaraderie, fellowship, love and support of my Soul Sisters on this journey; we who have been together in these Masterclasses from the start.
~ Cynthia Browne
Join Beth and Other Heart-Centered Souls Ready to Be, Do, Have and Create Magnificent Abundance and to Live Your Life in Alignment with Ease and Grace
2 Workshops
5 Divine Activation MP3s
Course Materials
2 Part Workshop ~ 4 Keys to Illuminating Your Inner Superhero
An Energetically Infused 60 minute teaching call
A Quantum Energy Lab (QEL) with Q&A – where you interact with Beth, you Higher Self, Guides and Celestial Team to discern how you can better align with Abundance
This 2-part workshop will help you: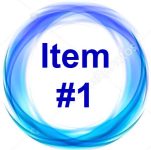 Energetically Infused 60 Minute Teaching Call - The 4 Keys to Manifesting Miracles
Recorded and replay link provided
We all come to this life to learn, grow, heal and clear. We carry ancestral trauma, patterns, ideas, stories and beliefs and then we pick up more from societal and cultural messages and programming. Each one of us and the world-at-large are being challenged to move into a new way of being and doing as the new 5th dimensional frequencies are integrating into the Earth. We are each being called to live at the level of our highest expression where our gifts and potential are fully realized right NOW in this very moment. To do that, we must clear our stories, blocks, ideas, beliefs, patterns and stuck points. The fastest way to do this is in the Quantum Field, where any small shift of energy affects the entire field.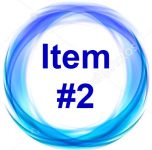 Quantum Energy Lab (QEL) – Interact with Beth
Recorded and replay link provided
In this QEL Q & A session, you can interact directly with Beth and ask any question about your energetic flow and where there is constriction around abundance. You may choose instead to ask your guides, your Higher Self and your Celestial Team another question or simply what they want you to know at this time. The power of this QEL is the one-on-one interaction you get with Beth!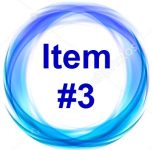 Released generations of stored pain, lump gone
I experienced great healing during one of Beth's two-day online workshops. After emerging from the guided visualizations, breathing techniques and persona releasing exercises I knew this was a life changing experience. On day two of the workshop, Beth guided us through exercises that resulted in me pressing my chest into the floor, releasing trapped energy into the ground while employing breathing techniques and affirmations. Beth asked us to visualize our timeline, and release pain associated with any continuum on the timeline. At that moment, I was visited by my parents who have both made their transition. My Mom and Dad were laughing and rejoicing, celebrating that all the pain I had internalized in my body related to the suffering of slavery was being released. With the help of Beth's techniques, I released generations of stored pain and trauma from my ancestral lineage. I wept uncontrollably, and when I massaged the spot I had been pressing into the floor, I noticed that a lump that had existed in that same spot for several months was now gone!!! It is my desire to share the power of Beth Herndobler's gifts and techniques of spiritual healing with everyone I love!!!
~ Asabi Carroll, R.N., Holistic Nutritionist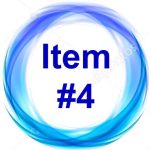 Channeled Energy-Infused Activations
5 MP3S
5 MP3s of Beth's Best Selling Most Popular Divinely Channeled Energetically Infused Activations to Support you in Opening to Abundance
Thank you for the Solstice Activation. I found it to be profound. I will listen to it again on the replay. I know that I will go deeper into it. You are wonderful at taking people on a journey and helping us to get to a multi-dimensional place. The vibration of your voice is like a vehicle to help us to get there. Thank you again. Many Blessings.
~ Marita
I have just done the Equinox Activation ~ incredible power and excited at my message. Thank you so much for facilitating this journey. I have studied shamanically and this was even more powerful. Many blessings. Beautiful energy.
~ Jane
2 Workshops
5 Divine Activation MP3s
Course Materials

Includes Everything in Package A PLUS
Illumination Session with Beth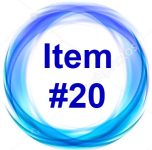 45 min 1:1 Private Session with Beth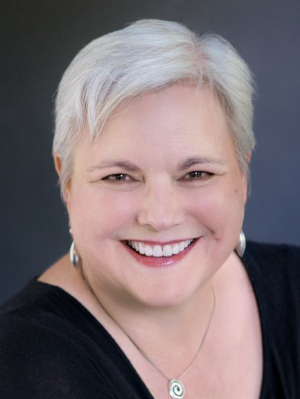 With the support of Divine Mother and Archangel Michael to Illuminate Your Inner Hero with Clarity and Confidence to Flow in the Frequency of Abundance.
Illumination Sessions combine energetic downloads, healing work, and Divine Guidance on what's next for you. In these sessions, we focus on the identification of stored patterns of:
Illumination Sessions are powerful and allow for rapid transformation.
You can expect channeled guidance and divinely inspired coaching to support you in the shifts you'll experience during the session.
Private Session
2 Workshops
5 Divine Activation MP3s
Course Materials

What People are saying About Beth
COURSE-CORRECT MY LIFE'S PATH
I had an amazing one-on-one session with Beth recently after purchasing her show package. Her intuition and insights about my situation were nothing short of uncanny. Beth's insights were spot on accurate during the session itself; and I had many more "ah ha" moments arising over the following few days. Beth's session actually helped me to course-correct my Life's Path, giving me clarity, certainty and confidence over what next steps to take. I cannot praise Beth highly enough and would urge anyone just thinking about having a session with her to stop thinking and do it!
~ CB
ACCOMPLISHED SEVERAL CAREER GOALS
I am a performer, professor and yoga enthusiast who has been working with Beth for 4 years now. Beth is very gifted and her work has greatly helped me. My work with Beth has given me tools to use on my own to increase my peace and clarity of mind, as well as boost my ability to set and manifest intentions with ease, patience and joy. Since working with Beth I have accomplished several career goals that previously seemed out of reach – and I'm happier in my work as well! If you feel that something is blocking your happiness, peace of mind, or success – work with Beth!
~ Rachel S.I. Actor, Professor
Revolutionary, Miraculous Shifts
I want to say thank you so much for your presence in my life and this consistent opportunity to work with you… Seriously, finishing out that last package of sessions we just did has been revolutionary for me in re-gaining my personal empowerment and joy in my body and life. When I think back to where I was even a few months ago, the shifts that unfolded have been truly nothing short of miraculous, and I know so much of that is attributed to the work I've done with you. So thank you!!!! And in case you didn't fully understand how much you kick butt, this is me telling me you kick serious cosmic butt! hahaha… There have been moments of course where I've found myself getting stuck, but I've been able to access my truth and navigate my way out with so much more grace than I had access to before. Grateful.
~ Leah Coleman
I had a miracle! Beth Herndobler did an IST clearing for me yesterday. We cleared out a persona that was a huge drag on me. I am now full of love and compassion. It was a truly amazing experience. I am just floating in lightness! Thanks Beth!
~ Sara Halo
clear major financial block
I've worked with many energy healers and intuitive channels over the years, but there is something extraordinary about Beth. When I work with her, I know she is directly connected to my higher self and getting to the truth of what I need to know or to the heart of what needs to be cleared. She has helped me to identify and clear a major financial block and confirm my own intuitive guidance. Most recently, she worked with me in releasing the energy of a past life that was creating a disempowering pattern and withholding in this life. I turn to her first when I have an issue I can't resolve with my own intuitive guidance and inner work, and I feel so fortunate to have found her. She stands out in the field of healers and guides. I highly recommend her!
~ Alice Greene
HELPED ME THROUGH VERY DIFFICULT TIME
Beth has been such a guiding light in my life. Her insight, knowledge and love helped me through a very difficult time in my life and I'm forever grateful for the guidance she has given me. She is truly one of the kindest and most compassionate women I've had the privilege of working with and I look forward to continuing our work together in the years to come. She has many special gifts to share with the world and I'm so happy our paths have crossed. Thank you, Beth, for sharing your heart with me.
~ Dani Ibarra, Yoga Therapist, YogaWorks, Advanced Level Reiki Practitioner
HAS PROPELLED ME FORWARD THE QUICKEST
As a healer myself, I am always on the path of my own healing and self love. I have worked with psychotherapists, other hypnotists, Reiki, energy practitioners to name just a few and nothing has propelled me forward as quickly as Beth's work. She is intuitive, kind hearted, loving and exceptionally good at her job. She comes from a place of love and genuine care for her clients and you feel that radiate in her sessions. A lot of times I made appointments not knowing what I needed and left the session with many a-ha moments and greater clarity and vision to move forward. I am thankful that I found her and highly recommend her.
~ Danielle Tasso, Ocean Hypnosis
EVERY AREA OF MY LIFE IS OPENING TO ABUNDANCE
I have been working with Beth Herndobler over the last 3 years and am currently enrolled in her Quantum Energetics and Intuitive Mastery course. Given all the benefits I received from previously being in her Abundance Master Class I had to continue the work. This work has allowed me to embrace and open up my intuitive gifts. […] Beth has assisted me in clearing my own blocks and limiting beliefs that were holding me back from reaching my goals with Starr Life Coaching. Every area of my life is opening to abundance in new ways. […] Thank you Beth for your commitment to helping me open and flow my energy in this new direction.
~ Marla Starr, CFP, ChFC
Change life for the better
Beth's Master Class Series will change you and your life for the better, forever! Beth is Masterful, Intuitive, Patient, Powerful, Empathic, Kind and Thorough. Each level in the series of 4 levels will bring you to a new level of Awareness that builds with each course. You will feel Safe and Understood with Beth. She is a Gem that helps you to see your own light, to illuminate your own truth and path. So Grateful for Beth and the Love she flows into our world!
~ Dr. S. Balestrino D.O.
EVEN MY TOENAILS GOT GOOSEBUMPS
As you know I was unable to tune in live yesterday to the QEL Q&A. My open question [What does my Higher Self want me to know?] came through LOUD AND CLEAR. I was not sure if you would have time. But WOW. I have listened to the replay several times and the words you used are words I have used many, many times in my communication with MOTHER GOD AND FATHER GOD – the Universe and angels. Even my toenails got goosebumps and that's a first! The words I have written above do not describe a fraction of what I feel. I'm not sure how to describe anything right now.
~ Billy
Private Session
2 Workshops
5 Divine Activation MP3s
Course Materials
2 Workshops
5 Divine Activation MP3s
Course Materials