Interview with Lyon Zonamyari
on Name Reality
Summary of the Meaning of Letters
Here is a summarized version of the energy behind each letter. Remember the combination of letters and also how they interact with the personalities of your names also contribute significantly, so you can't judge your name solely on this criteria.
About Lyon G. Payley Zonamyari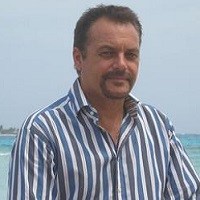 Name Reality is a result of the author's personal quest in search for answers. At an early age Lyon quickly discovered that conforming with conventional was not his path and questioned our very existence when just eight years old. A massive spiritual growth period over twenty years guided by no less than three mentors all at Oracle level took him beyond the physical frequencies of this planet. However, despite all this, his personal life continued a roller coaster pattern of turbulent trials and tribulations until he discovered an ancient knowledge that changed his life forever.