SPECIAL OFFER FROM Morry Zelcovitch
​Unlock the Full Power of Your Mind
INCREASE YOUR BRAIN POWER, ELIMINATE SELF-DOUBT, AND OBTAIN THE KEYS TO YOUR PERSONAL WEALTH​
Set yourself up for success by wiht a revoluationary technology that can alter your state of mind in a matter of minutes.
Through brainwave entrainment, you can easily master your mind power and completely transform your life by making your brain work for you.
The result? You will be able to improve any area of your life and boost your brain power, so that you can achieve more while eliminating feelings of doubt, anxiety, worry, and stress.
Here is How Morry Unlocked Limitless Mind Power and How You Can Too...
I want to tell you how brainwave entrainment has personally helped me on my life journey.
For about 40 years of my life, since I can remember being conscious, I have been what I would term "clinically depressed." I wasn't diagnosed as such by doctors. Back in those days, they didn't really do that.
I got injured incessantly. I've broken my kneecap. I've dislocated almost every bone in my body. I've cracked ribs more times than I care to think of. I've broken my nose so many times that I actually have people asking me where I had it done. I smashed out my teeth. I deal with vertigo all the time.
I tried to kill myself, I tried it a bunch of times, and it didn't work, that's when it struck me that maybe I didn't really want to die. That more of me wanted to live, than didn't. If I couldn't find a way to die, I had to find a way to live.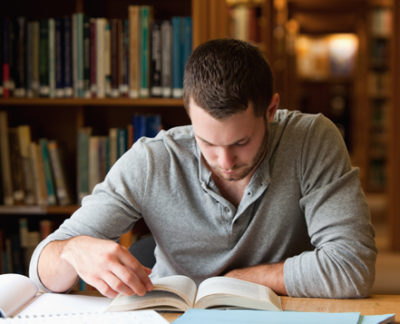 So, I started looking, hunting, and reading (and this is before the internet). I went to libraries, and I looked at newspapers.
I did everything I could to try to come up with ways to help myself. I learned about meditation and tapping techniques. I learned about breathing techniques. I learned many things—everything I could find. I tried to learn different Asian methodologies, taekwondo, jiu-jitsu, karate, anything I could to try to get some stability in my life, to try to get some meaning in my life—because there was none. I was literally what people might term "a failure" at everything I did.
Then I started studying the neurophysics behind what happens to your brain when you hear and see things.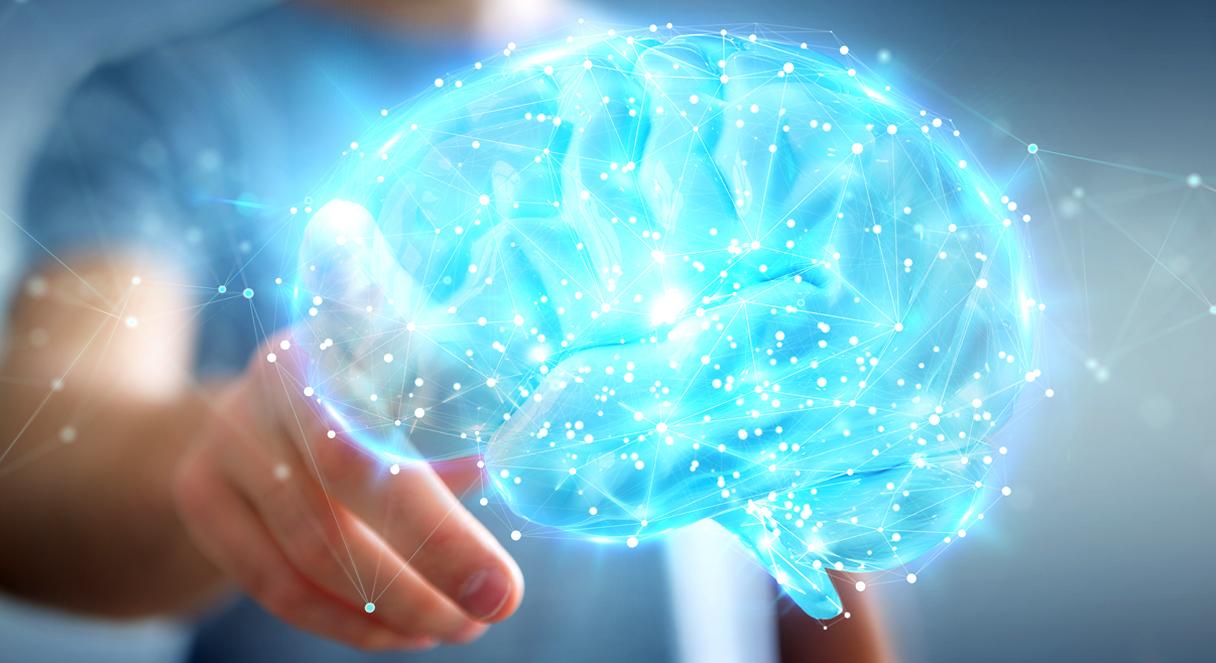 When we think about something or when we're exposed to something, it creates brainwave activity. What struck me as more important was, your neurons, which are your brain cells, aren't just pulsing at that frequency, they are creating a chemical soup — neurotransmitters, endorphins, and hormones, which, when mixed together, make a delicious soup or make a crappy soup.
I was in such a cycle that the negative reflexive thoughts I was having were creating chemistry that was creating more horrible thoughts. And then the thoughts would create more negative chemistry. And the cycle seemed to continue forever.
I couldn't change my thinking. The chemistry was too powerful. I couldn't change my beliefs. The chemistry was too strong.
It suddenly hit me. Okay. Fine. I can't change my thoughts. What if I could change the frequency of my brain instead? That would also change the chemistry. If I'm right in changing the chemistry, even once is enough to change the next thought that comes. Maybe I could build on that.
So, I found this technology called brainwave entrainment, I started researching it everywhere. But it didn't help me, even though it made perfect sense. It should have been my key to the kingdom, but it wasn't. It wasn't helping me.
At that point, I had a choice to make. I'm either resigned to living my life depressed, sad, and angry all the time, or I say, "Wait a minute. All my research isn't wrong. It makes way too much sense. I don't think they're doing it right."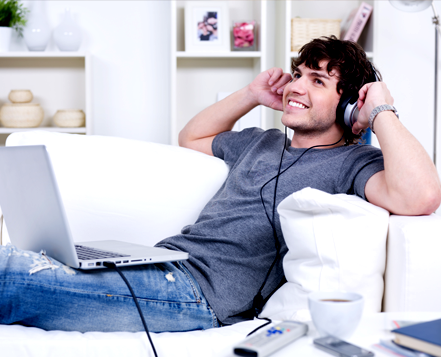 I started creating it myself then. That's when everything started turning around. I suddenly noticed for a few minutes after listening that I was happy, and I wasn't hearing thousands of voices.
Once I started listening, for a few minutes after, the voices were gone. When I hear a voice in my head, it's one voice—and it's my voice saying, "Do this. Do that. Think of this. Think of that." It's my conscious, subconscious and unconscious all working together with me.
That is what gave birth to my technology. That's what gave birth to me. I'm a child anymore, but I am experiencing life much like an 18-year-old does because everything is new to me. Everything is exciting to me. Every day brings a new birth. 
​THIS IS DEFINITELY WORTH THE PRICE OF THE PROGRAM RIGHT THERE
I've been listening to the Quantum Mind Method since early January. I really like all of the recordings. The one I like the most is the Subliminal Health Support recording. Whenever I feel my body fighting off something, I listen to this recording and almost immediately feel better.
About a month ago, my wife had a horrible flu for three days. She could hardly get out of bed during those three days. I slept in the same bed and never got the flu! In the past, she would have easily passed it on to me.
~ ​DALE
WATCH! HOW THE QUANTUM MIND METHOD
HAS CHANGED PEOPLES LIVES…
Giving me the ability to be able to work well with memory
I find my self more focused and having more energy and motivation
​INTRODUCING BRAINWAVE ENTRAINMENT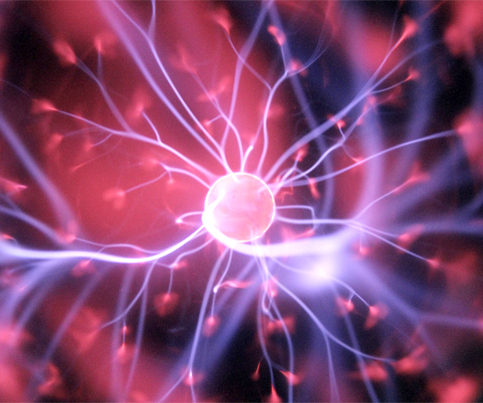 That may seem vague, so let's start at your brain. It experiences all of the following frequencies all off the time.
Beta – generally related to being awake and alert
Theta – related to learning and meditation
Alpha — associated with meditation
Delta — associated with sleep.
There are parts of your brain right now pulsing away at a Delta frequency and a Gamma frequency also, which is very fast, even above that of Beta. 
What brainwave entrainment does is it helps modulate them and leads them to follow the presented frequency. How does it do this? There's a natural process in the mind and in the brain called the frequency following response. 
If you've ever listened to music that you like, and you find yourself tapping your foot to the tune, you are actually being entrained by the beat of the music. You're subconsciously doing that because you're following the beat of the music and responding to it. 
If you get a stable exposure to a specific frequency, the neurons that make up your brain will process that through another facet. It actually starts following and mimicking the presented frequency—like monkey see, monkey do. What results is something called the cortical evoked response. The cortical layer is the uppermost layer of the brain. It starts following the frequency. 
If you put pendulum clocks in a room and you start swinging them all separately, you can come back an hour or two later, and what you'll find is that they'll all be swinging in time, together. This is nature. A frequency following response, cortical evoked response, entrainment is naturally occurring in nature all the time.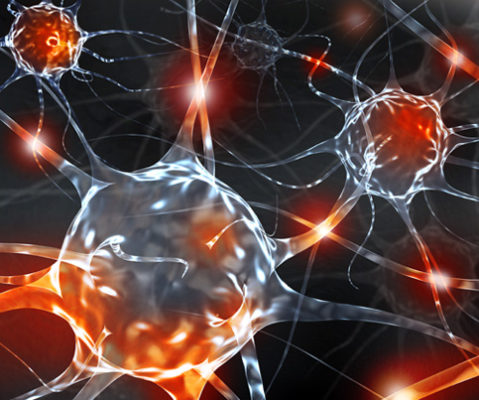 By exposing you to these pulsed vibrations, your brain starts following them naturally, and you can experience what may be termed as a dominant frequency. You still get the other frequencies, but a dominant number of your neurons can begin pulsing at the same rate. That results in the creation of neurotransmitters, endorphins, and hormones that allow you to feel a different way, to act a different way, to perceive everything differently.
f you decide that something is boring, what happens is your brain creates chemistry that says…
 "This is boring me to death," and you start feeling bored. You get fidgety. That all happens because of the chemicals your body created. Brainwave entrainment works by stimulating physiological responses that create chemistry that allows you to feel the way you feel. 
If you're married or you're in a relationship, or you have a child or a pet, and when you see them, you feel this warm, fuzzy feeling. It's because you've linked them to that warm, fuzzy feeling. You see someone else's dog that you may think is mean. You don't feel that same feeling for that dog because you haven't linked warm fuzzy feelings to that dog.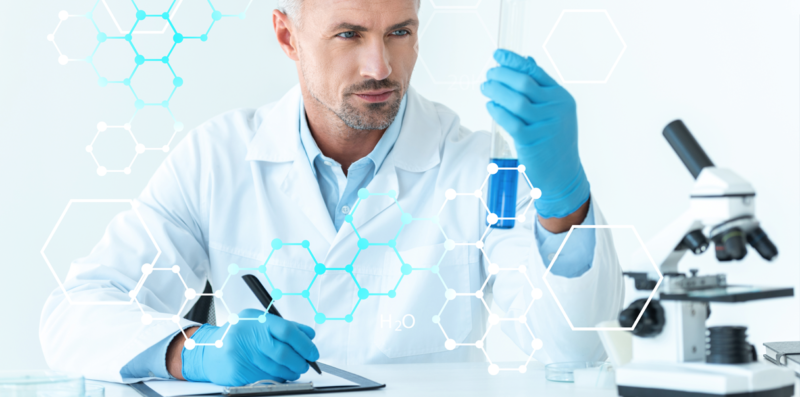 Entrainment allows us to control the chemistry that creates specific feelings without side effects. We don't have to take chemicals, pills, or injections. We don't need electric stimulation. It's simply a natural process that we're taking advantage of with pulse sounds. And that's it. 
That's what entrainment is. It changes how we think. It changes how we perceive the world, and it all happens naturally through what we call sound.
It has taken me years of learning, volumes of research, countless hours of practice, and thousands of dollars' worth of investment in lessons and professional equipment to learn how to engineer proper brainwave entrainment recordings. And it has worked for my benefit as well as for the benefit of others. 
Now I can share it with you!
​I AM ETERNALLY GRATEFUL FOR ​THIS
I purchased the the Quantum Mind Method program late last year and have to say its become a major part of my daily life. I was a bit dubious about finding the time to use it twice a day but after our chat on the phone I decide to take your advice and get on with it. The results were almost instant and have to say it has been quite transformative for me personally.
Having been badly affected by the impact of the economic situation in Ireland and having to seek work in Canada its been tough leaving my family. I've found with the result of all this it became quite easy to dwell on the negative.
Taking the time to use your product has eradicated the negative setbacks and creates the headspace for me to get on with my life.
~ MYLES FLEMING
I start to see things clearer with more focus and my intuition is getting stronger
The Benefits of Brainwave Entrainment
You may be wondering why feedback is varied among users of the brainwave entrainment recordings I engineered. 
This is because everybody gets something different. So even if people listen to the same recordings, the same systems, and listened exactly the same way, they will get different results. Because everybody has different needs.
It's your brain that is being conditioned. So your brain, your mind, all your various forms of consciousness know what you need even if you're not consciously aware of it yourself. So, you will get what YOU need.
People will ask me to tell them what to expect, how to tell that it is working. When I tell people what to expect, they tend to look for what I may have suggested. Because of that, they have blinders on, and they may not actually see the other benefits they're getting because they're looking for something specific. 
With that being said, below are some of the benefits experienced by those who have listened to my recordings to give you an idea of what you may experience, but remember that this list is by no means complete, there is not enough room on this page to list every possible benefit.
DISSOLVE BLOCKS AND RESISTANCE THAT HOLD YOU BACK FROM SUCCESS
be more productive and focused
SHARPEN INTUITION, learn faster and retain more
OVERCOME DAMAGING ADDICTIVE BEHAVIORS, IMPROVE IMMUNE SYSTEM AND WELL-BEING
​INCREASE SELF-CONFIDENCE, CREATE NEW RELATIONSHIPS AND STRENGTHEN EXISTING RELATIONSHIPS
RELAX AND ACHIEVE MEDITATION BENEFITS IN JUST A MATTER OF MINUTES
THESE ARE JUST SOME OF THE BENEFITS, BUT THE SKY IS NOT THE LIMIT—THERE IS NO LIMIT. YOU CAN BECOME LIMITLESS USING THIS SYSTEM.
I felt my confidence got a lot higher and I became a lot more calm
Introducing The Quantum Mind Method

The Quantum Mind Method is a new type of technique that's designed to help you to help yourself.
Essentially, it's a series of recordings that have been  sculpted in such a way that when listened to in a proper format allows your brain, your mind, your conscious, your subconscious—all aspects of you to work in unison.
This happens to most of us when we're in the zone. What we're doing with the Quantum Mind Method is we're putting you in the zone on a regular basis. We're training your mind how to do it regularly.
We're not creating anything new, but what we are doing is we're unlocking your ability to access these things so that you can give yourself what I call supernatural abilities. But in reality, they're just natural abilities.
These recordings allow you to tap into your unconscious and your subconscious mind and to combine everything together, so that they work together. And that can enable you to become the person you really want to be—the person you're supposed to be.
The Quantum Mind Method is a complete self-improvement system that comprises four different kinds of recordings, along with several bonuses. Each recording is engineered to help you achieve a different goal—overcome mental fatigue, boost motivation, practice gratitude, or reprogram the mind to think positively.
There are 12 different versions included for each of the main recordings, of which 6 have isochronic tones and 6 have monaural tones.
Why are there different versions? Well, brainwave entrainment is not one size fits all. I want to provide you the exact frequency that is best suited for you, so that you can reap the most benefit from the recordings.
So how will you find the one version that is right for you? It's simple—you just need to listen to each version. When you listen to that one recording that is most agreeable to you and resonates with you, that's your perfect recording.
THE 8 HZ DIFFERENCE THAT MAKES REMARKABLE EFFECTS
One of the main innovations we bring to the new system is that all the brainwave entrainment modules have been tuned to a base frequency that can result in a more natural "sound" which could reveal numerous advantages for you over the traditional.
There are those who advocate that a simple change of tuning music from 440Hz (the standard in worldwide use since at least 1939) to 432Hz can result in a more natural sound which could reveal numerous advantages.
Some feel it might help to make us happier, healthier and peaceful.
According to Brian T. Collins, a musician and researcher, the standard pitch (A=440 Hz) does not harmonize on any level that corresponds to cosmic movement, rhythm, or natural vibration. The classic masters, such as Mozart and Verdi, based their music on what is believed to be the natural vibration of A=432. There is only 8 vibrations per second (Hz) difference from the standard modern tuning of 440Hz, but this relatively small difference seems to have remarkable effects on our consciousness.
According to Richard Huisken, music tuned to 432 Hz is softer and brighter, giving greater clarity and is easier on the ears. Many people seem to experience more meditative and relaxing states of body and mind when listening to such music. The natural musical pitch of the universe gives a more harmonic and pleasant sound than 440 Hz.
It is true that if you Google this you will likely see as many articles claiming all of this is a crock as there are claiming its efficacy. That being said, when I tuned some of my entrainment tracks to 432Hz the effects and benefits were unmistakable.
I now share this innovation with you, all the brainwave entrainment modules have been tuned to 432Hz.
45 MP3s, 6 MP4s, 5 PDFs & 11 DOCs

Neural Synergy - Overcome Mental Fatigue
6 Isochronic MP3s & 6 Monaural MP3s
This recording helps give you the energy, strength, and stamina to carry your goals out through to the end—without feeling exhausted in the process.
This recording will help in:
This recording, if sold separately, would retail at $197.

Eden Energy Wave Dynamics - Boost your Motivation
6 Isochronic MP3s & 6 Monaural MP3s
How many books have you started that you never finished? How many side projects at home have you ever thought about accomplishing, but they remained just that—thoughts? Or perhaps you have started some, but were you able to finish everything and didn't have to stop for a few days or a week (maybe even a year) to get them done?
This recording was specifically engineered to give you the motivation and energy you need to carry out your tasks and goals to the finish line.
Listening to this recording will specifically help you:
This component of the Quantum Mind Method System, if sold separately, would retail at $197.

Whole Brain Gratitude Meditation - Develop an "Attitude of Gratitude"
1 MP3
Much has been said and circulated online about gratitude. But did you know that having an attitude of gratitude has many benefits? Here are some of them:
Listening to this recording will enable you to focus your mind to the perfect state for inducing gratitude. Plus, there's a soft voice in the background reminding you of all the things you need to be grateful for.
This recording, if sold separately, would retail at $147.

Emotive Brainwave Hypnosis - Reprogram your mind to think positively
1 MP3
Have you ever wondered why negative thoughts seemingly creep into your mind without you inviting them?
That's your subconscious mind doing that work, and it's responsible for about 75% of your daily activities and routine. This means that you are only fully in control 25% of the time within a day.
Now, if you find yourself always thinking unpleasant thoughts, feeling negative emotions, or doing things that are unproductive and that merely squander your time, then you need to "reprogram" your subconscious mind.
By listening to this recording will help you to be able to eliminate old negative thought patterns while forming new "healthy" thought patterns.
This component of the Quantum Mind Method, if sold separately, would retail at $147.
In addition to the four recordings included in the Quantum Mind Method System, you will also receive two bonuses that have a combined value of $97.

VIE (Visual Image Entrainment)
6 MP4s
VIE is a brand new, unique and innovative technology which stands for Visual Image Entrainment.
It is perhaps the most unique way for anybody to instantly effect their mood, ability, intelligence, psyche, and literally any other facet of "self" that may be involved in your everyday life.
This technology is not a system that takes months or even years to show effects or in fact be effective. This technology is literally the first of its kind in this field to be able to elicit a response, a positive response in as little as 3 minutes or less, often from the very first use.
Here is the basic architecture of VIE: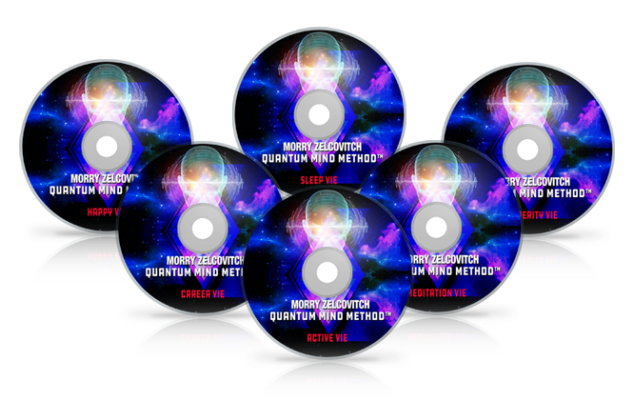 All packed in a 3-minute video!
There are 6 topics:
• Active VIE
• Career VIE
• Happy VIE
• Meditation VIE
• Prosperity VIE
• Sleep VIE
This is a brand new and cutting-edge technology never before seen, anywhere. It includes proprietary embedded technology and techniques exclusive to The Morry Method. Just sit back, watch and listen with your full attention 5 times, for a total of 15 minutes each day.

TMS (Targeted Mini Systems)
8 MP3s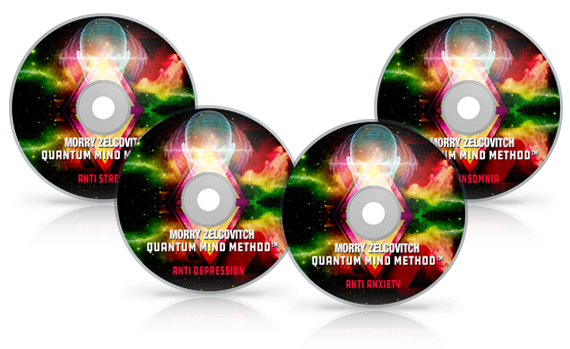 Whereas the Quantum Mind Method is a system designed to help you to get "what you want, when you need it", the TMS (Targeted Mini Systems) were specifically designed to give you a more "directed" option for those times when you need a gentle hand to guide you on your journey.
They not only include highly targeted brainwave frequencies that are intended to help with the titled purpose of each topic but a "Tip Sheet" for each that when used in conjunction with proper and consistent listening can help to tip the balance of anything you may encounter back to your favor!

30 Days Access to Morry (phone or email)
I want to help you further. I spent some time thinking about what else I can give to do that. Then I thought, "Well, why don't I give my time to the people who need more help?"
This is why I'm giving away this special bonus for only the first 50 people who purchase the Quantum Mind Method System.
SUPER Bonus: FREE 30-Day Access to Morry via Phone or Email (A $1,995 value).
Receive private consultation for 30 days from the world's top brainwave entrainment and self-help expert. Whenever you have any questions either about the Quantum Mind Method system or any other challenges you face in your life, simply pick up your phone or send an email, and I will be there for you.
I would normally charge $1,000 per hour of private consultation, but this bonus gives you the opportunity to talk to me whenever you want for free for 30 days.
As you can imagine, I won't be able to take in too many people due to my busy schedule, so this special bonus is only available for the FIRST 50 buyers.

Complete Instruction Manual
PDF and DOC
The system is set up to be simple, but with options.
For example, there are 12 different options for the Neural Synergy MP3s, they each accomplish the same thing but have different pitch and stimulation types. You pick the ONE you enjoy listening to the most.
All of this is explained in the manual, along with how often and when to listen.
And detailed instructions on how to download the files to a number of devices.
Please read the instructions first and then if you have questions, you can take advantage of the 30 days Free Access to Morry for him to help you with any issues.
​BIG THANKS TO MORRY FOR ALL THIS
I deliberated for almost a week before buying the Quantum Mind Method, but am VERY GLAD I bought it finally. There is a great mental shift within me.
~ SHRI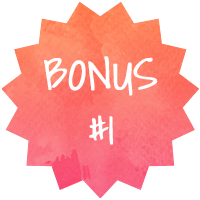 Subliminal Wealth & Prosperity Support Program
1 MP3
There are two major thought processes keeping you back from achieving financial success. And one of them is a negative association with rich people.
However, it's not your fault—you were just programmed by society to believe these negative thought processes.

What exactly do I mean by this? Allow me to shed light on this kind of programming by depicting a common scenario in households.
When you were young, did you often hear your parents talk about Abundance? Or did you usually hear about the money strain in your household? Did you often hear them complain about how difficult it was to earn money?
This recording is designed to eliminate all those negative wealth thought processes and program new wealth-promoting thought patterns. When you are in this frequency, you will attract more opportunities and more wealth.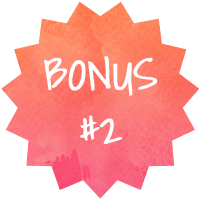 Subliminal Health Support Program
1 MP3

Do you sometimes think negatively about your health? If you find yourself repeating things like, "I feel sick" or "I don't feel so good," you're actually transforming yourself be in the very condition you don't want to be in.
How do you turn this around?
Listening to the Subliminal Health Support Program recording can assist in the process of turning your negative, health-destroying thoughts into thought patterns that can produce homeostasis (which is complete body balance that is free from any disease).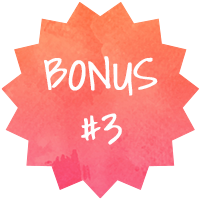 Good Night, Sleep Well
1 MP3
This recording is designed to help bring on sleep by quieting the mental "noise" that can adversely affect your quality of sleep. Think calming thoughts while you drift off listening to these specially designed tones that lead you gently into a healthful and restful sleep state.
This recording guides you into your sleep cycle, helping to give you a head start on a restful and rejuvenating night's sleep.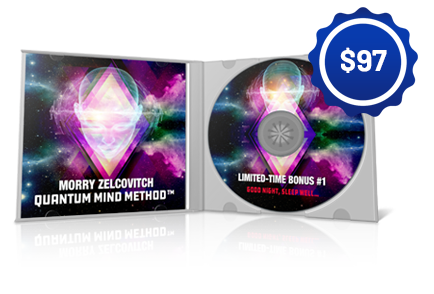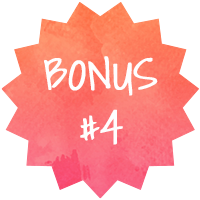 Schumann Resonance Meditation
1 MP3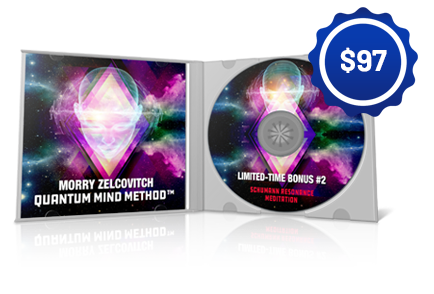 7.83 Hz is the Schumann Resonance, or the frequency that electromagnetic waves travel through the earth's ionosphere. It has been given credit for stimulating the release of growth and sex hormones (N. Shealy).
More spiritual and psychic experiences have been reported using this frequency than any other.
I consider Morry's recording to be not a cost but an investment in my self
We've talked about the various benefits that you can receive and experience. In reality, you have it within you to access your own Promised Land. All you need is a key. And the Quantum Mind Method can very easily allow you to find that key and use it.
All of this and so much more can be yours with a very minimal commitment of your time. Quite literally, minimal listening instructions involve one recording, which is about 30 minutes once a day, and on alternate days, adding another 30-minute recording. So essentially, you're really talking about very little time.
You may be saying to yourself, "Wow. Committing an hour a day or half an hour a day to this takes away so much of my time. I don't know what I'm going to do."
Well, do yourself a favor and after you purchase this product, take two days or three days before you start. And just record on a piece of paper everything you do over those two or three days. You will find that there is more than enough time in your day to do something that you want to do and that you need to do to evolve your life.
Remember something, you're here. There's a reason why you're here. Honor yourself, honor your desires, and change your habit just a little to change your life a lot.
NEVER BEFORE OFFERED BONUS
Happivize is offering an exclusive bonus to the Quantum Mind Method System.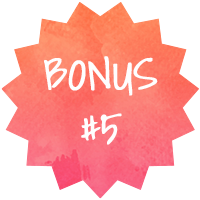 SPECIAL BONUS Item - Effortless Weight Loss
7 MP3s
We all know how difficult it is for most people to lose weight and keep it off. You have probably tried to lose weight and maybe had some success, but are constantly "finding" the weight that you had lost.
It's a vicious circle that seemingly never ends, and the reason it never ends is because diets just don't work, never have and never will. Because our mind naturally reverts back to our default eating behavior, which is what for a good number of us kept us at a heavier weight than we would like.
This is where brainwave entrainment and reprogramming with Triliminals comes into play.
What you need is a paradigm shift in how your brain works so that everything happens automatically, comfortably and naturally…this program helps reprogram your mind to have more healthful, supportive eating habits.
And I'm including a very special 15-minute brainwave entrainment recording called the "Craving Killer".
As soon as you get the craving to go to the fridge or cupboard to grab that snack you first just listen to this recording, and most people find the craving is gone!
Using this system regularly and consistently over time will help you to help yourself change in a truly meaningful way.
Just don't blame me when you have to spend all kinds of money on new clothes 😊
You'll get these 7 MP3s:
• Weight Loss I & II
• Subdue Stress I & II (because Stress often leads to comfort eating and holding onto weight)
• Self-Sabotage I & II
• Cravings Killer
45 MP3s, 6 MP4S, 5 PDFs & 11 DOCs

What People are Saying about the Quantum Mind Method...
BLOOD PRESSURE MEDICATION REDUCED THREE TIMES
I am 62 years young and up until 25 years ago, have lived a hard life of alcoholism and drug addiction that resulted in medical ailments such as a "shrinking" kidney and hypertension, to name just two. The medications slow me down and produce a very low energy level and a lowered mood resulting in dysthymia. As a result, I have had a daily struggle balancing my medications, productivity, energy levels, mood levels, blood pressure, and heart rate.
Since using the Quantum Mind Method, I have seen my blood pressure reading continually drop to the degree that I have been able to reduce the amount of medication required three different times (of course in coordination with my family physician's direction). I now work longer and more productively, enjoy life more, and have fewer side effects from meds.
I now work longer and more productively, enjoy life more, and have fewer side effects from meds. My physician is considering taking me off the anti-depressant that was being used to counteract the antihypertensive's side effects. I feel better in every way than I have for about 22 years. I have also experienced no tachycardic attacks.
~ KEN DICKINSON, NOTTINGHAM, PA
HAPPILY MARRIED AND DOING WELL FINANCIALLY
I want you to know that I started using your the Quantum Mind Method recordings years ago. They changed my life. I used to have paralyzing fear…kind of a buzzing that would give me a headache. It kept me from taking chances or getting ahead. I was in the sidelines watching other people's successes. I was miserable for a good deal of my life. After using your recordings, all that is gone. I have total confidence and those feelings of fear have never come back. I am happily married nowadays and doing very well financially…all since I discovered your the Quantum Mind Method systems.
~ RAYMOND ALLUM
MENOPAUSE MEMORY LOSS 80% BACK IN 1 MONTH
I have been using the Quantum Mind Method recordings for about a month now. What I notice most is that my memory has greatly improved. I have gone through menopause and with it my memory really suffered. It made me uncomfortable. My vocabulary seemed to be out of reach for at least the last six years. I would go to say something and couldn't access the right word.
Well that's close to non-existent now. What a difference using this program has made. I'd say I've gotten back 80% of what I lost and I fully expect to get back the rest and honestly to far exceed what I had in the first place. This program is a must for people as they start to age. I can't recommend it enough.
~ SHIRLEY CARRICK
SENSE OF HAPPINESS & EXCITEMENT I'VE NEVER HAD BEFORE
I have been listening to the "Quantum Mind Method" lately and have found myself in a state that is unusually different (in a very positive way). I am experiencing much less stress from all the workloads I've been handling. I also feel my enthusiasm and motivation skyrocket to a whole new exciting level.
I have never felt this sense of happiness and excitement in my life before. This is a strange feeling, and I like it a lot!
~ ​- MICHAEL LEE
FOCUS, CLARITY, ENERGY, SLEEP IMPROVED
For many years I have been under a lot of pressure and since my burnout I have been dealing with brain fog, lack of clarity, and a low level of energy.
Also my worrying thoughts kept me from having a good night rest. During 4 months I have been listening to the Quantum Mind Program daily and I experienced amazing changes.
Positive thinking, being able to focus and having clarity. I can honestly say that my energy level feels upgraded and my sleep quality changed considerably, which increased my performance during the day. Overall, I feel a lot more at peace now. Morry I am truly grateful for your state of the art products and especially for your time and personal guidance to support me along the way.
~ ALEXANDRA
MORE ENERGETIC AND JOYFUL IN 2 DAYS
​WOW! I am very excited and I don't have words to express my feelings. "the Quantum Mind Method" is exactly what I have been looking for.
​I was a little bit depressed because I achieved only 60% of my June month goal till 28th. Even I couldn't concentrate on my work because of it. I used "Eden Energy Wave Dynamics Isochronic 6" for two days (29th and 30th) and I instantly feel a positive energy in my body. In just 2 days I become more energetic, joyful and you'll surprise to know "I achieve my goal for June month too".
~ ​RAAMAKANT S.
What distinguishes the the Quantum Mind Method program from all the rest is that it is effortless. All the other programs out there start off good but like any placebo they soon wear out. This program just HAPPENS to you. Listen to it, enjoy it, relax with it and then it happens.
I was sitting at my computer trading stocks as I always do. One particular day the market was very volatile. Usually the adrenaline starts pumping and sometimes your emotions make trades, a very bad thing to do. This day it seemed the more chaotic it got, the calmer more focused I became. I am talking like a Laser Focus. This powerful state of mind had me being patient, being disciplined and also when to stay on the sidelines. When the market closed that day I made 4200 dollars effortlessly.
~ KEN
ADDICTIVE CHARACTER TRAITS OVER
I must say I am truly grateful for such an amazing Brainwave Entrainment program, something that you could only dream or imagine for and actually works.
The Quantum Mind Method helped me get over many addictive character traits and urges, I do not rely on the same things I used to before- I do not know how? but I just don't even think about the same things I once relied on ;) .
It seems like a dream- but one day you will wake up and someone will point it out to you, it happened to me. I really like the brainwave entrainment, it helps me get into deep meditative states in which I was never able to get into prior to using QMP.
~ LLADRGROUP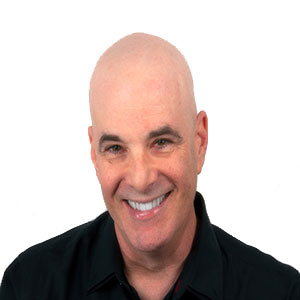 As a child Morry had many problems ranging from hearing thousands of voices in his head to severe depression. He also had a very big mouth, was always getting into trouble and was unbelievably accident prone.
Something inside him made him start looking into the brainwave entrainment field when he began to observe that sometimes, time would seem to move faster and more pleasantly than other times. He eventually made the connection that when time seemed to move quicker the sounds he was hearing were more rhythmic in nature. And when time seemed to painfully stand still, the surrounding sounds were far more disjointed.
After many years of using other people's products, with some limited success, he was determined to figure out why these recordings seemed to work only in a minor way, when all of the research he read suggested the effects should be more dominant than what he was experiencing.
He decided that the best route to understanding was learning at the feet of an expert in the field. So he contacted the world's foremost expert in the field of brainwave entrainment and discovered some invaluable secrets that he could not get anywhere else.
Now he has conquered those extra voices in his head and severe depression, and his mission in life is to help others improve the quality of their lives without the use of dangerous and habit-forming drugs.
45 MP3s, 6 MP4S, 5 PDFS & 11 DOCs