Stacey Mayo on Energy Healing for your Nervous System
Would you like to ask Stacey to recommend which package would be right for you?
1) Join our Facebook Happivize Community group (click link below and then Join Group – if you answer the one question you will automatically be added).
2) You can then leave a comment under the "ASK the EXPERT" post for this program explaining your issue, and the Expert will reply to comments with a recommendation.
3) Please share with anyone that could also use this program!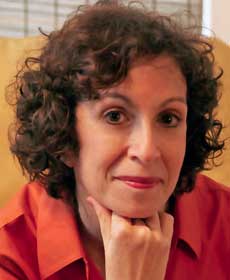 Stacey Mayo is the creator of The Sentelligent Solution™, Youthening, Eye Health Healing Transmissions and Regenerate and Grace Healing Modalities. She founded the Center for Balanced Living in 1995 and has been in business for 22 years. She has supported thousands of people in getting healthier and living out their dreams. She is a successful Master Level Medical Intuitive and Healers. She is a Master Level Energy Practitioner and has created many master level healing programs that have helped people significantly.
She is an award-winning author and has appeared on the CBS evening news segment, Confident Women and is a popular speaker. She has appeared in Forbes, Newsday, the Wall St. Journal, Atlanta Sports & Fitness, Atlanta Woman and Woman's Day. She is a former Medical Intuitive columnist for the Sedona Journal. She has been featured a number of times in the Atlanta Journal-Constitution, including the piece, 'Midlife,' which engages people in considering how they can stop deferring their dreams.